Black and furry evening,
Igår hade jag en lång och underbar sovmorgon. Var iväg en vända i stan och fixade lite ärenden sen var jag bara hemma och njöt. På kvällen kom våra vänner förbi och vi tog ett glas vin hemma hos oss innan vi tog en taxi till Monster, restaurangen vi hade bokat bord på. mer om det i nästa inslag. Jag invigde min nya fluffiga och håriga lilla Jacka. Den är så sööööt…ett litet mintgrönt får.
Så här blev det…Black and furry.
Jag älskar min nya ring från KumKum. Jag har velat ha den sååå länge men den har varit slut i min storlek. Men så dök den upp av en slump och den blev min. Happy me…och all cred till ägaren av KumKum.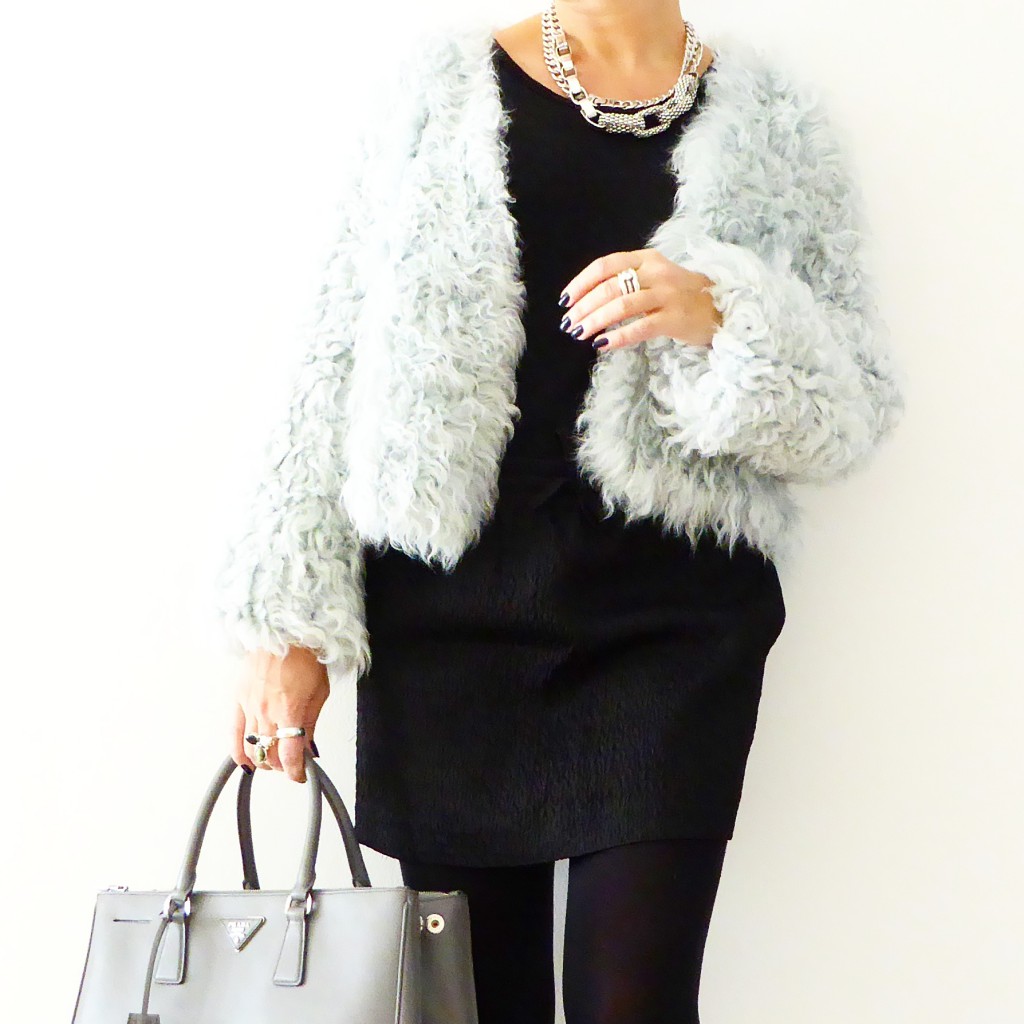 Kort svart kjol från Zadig och Voltair med en enkel svart T-shirt till. Halsband från Ioaku och ringar från Kumkum och väska från Prada. Det är den långa Link of Life kedjan jag har två varv runt halsen. Den hittar du HÄR