Veckans Black and Grey dag,
Kan känna att man ibland  fastnar i samma plagg som man för tillfället trivs så bra i att man inte använder annat. Jag kan väl känna att jag fastnat i det svarta och gråa fasen just nu, kanske inte varje dag men jag känner att jag trivs så bra det. Dessa svart skinnbyxorna från Carin Wester har jag haft mycket nu, den grå cashmere halsduken och den grå kappan från HM. Alltså väldigt mycket Black and Grey. Jag har även bytt ut min Celine väska mot den gråa Prada väskan.
Detta hade jag på mej i veckan.
Svart och grått, naglarna är målade i ett Dior lack. Vinrött/brunt.
Denna dagen så hade jag halsband och armband från Cooee i silver. På kvällen så var jag bjuden på en Cooee kväll. Jag var där med en vännina och det blev lite shopping, massor med tjejsnack och en hel del skratt. Mycket trevlig kväll.
Titta på Cooee smycken HÄR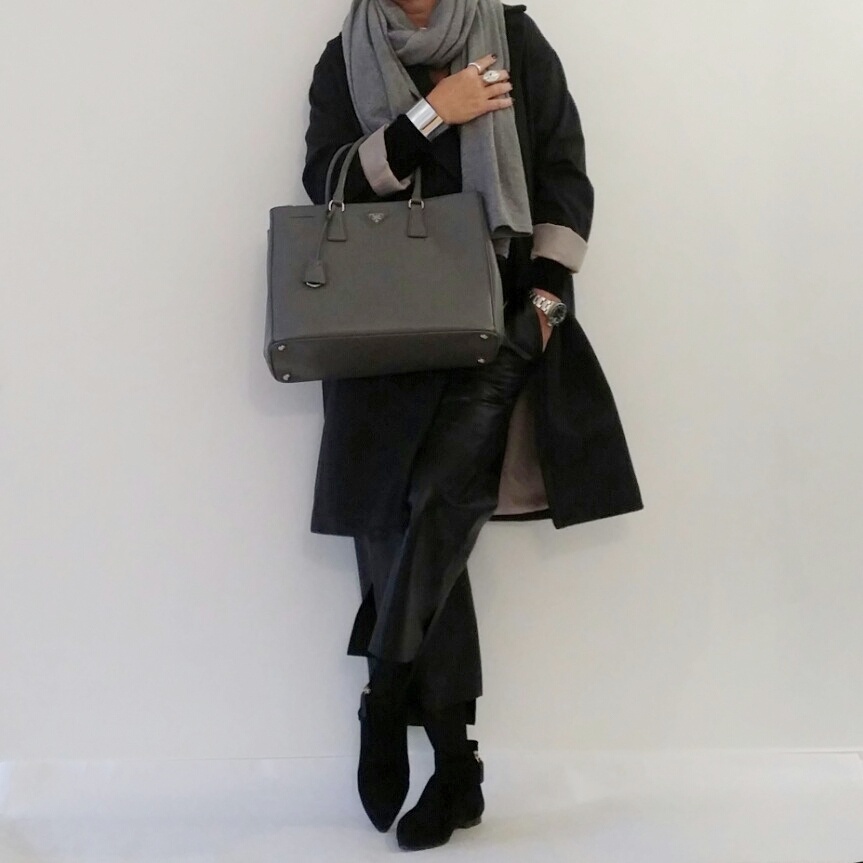 Här har jag då mina svarta skinnbyxor från Carin Wester, Kappan från HM och grå Cashmere halsduk.
Black and Grey dag.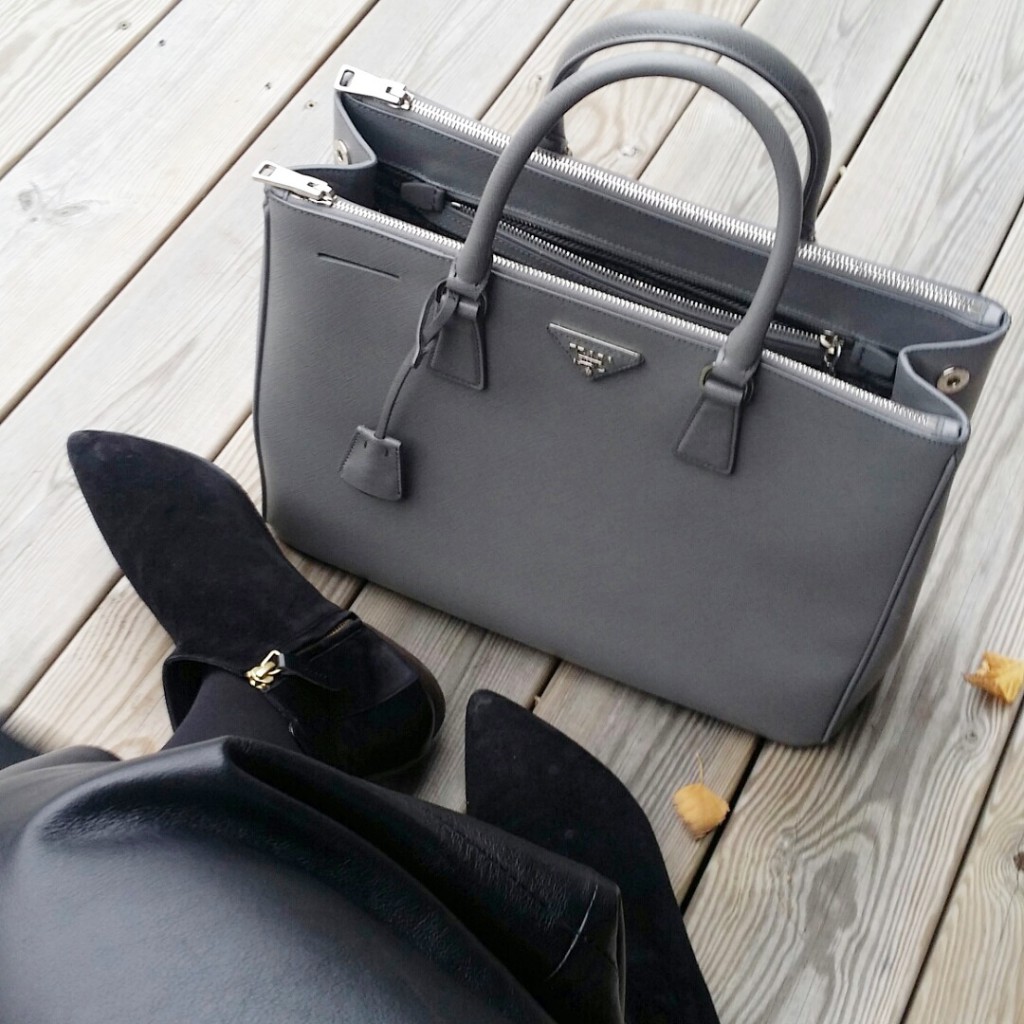 Mina mycket sköna korta mocca boots.