Jag och min Chanel i Köpenhamn,
Vi var inbjudna på vernissage i Köpenhamn. Jag och min man körde över, det är ju skönt att det är så nära. Det tog oss ca 45 min från det att vi lämnade huset till att vi var parkerade utanför vårt mål i Köpenhamn. Det blev inte som jag tänk mej alls…. jag hade planerat nått helt annat…men men, det blir så ibland. Jag hade tänkt mej en helt annan outfit, med helt andra smycken till  och det blev inte alls som jag tänk mej. Stressade dom sista minuterna, och ja…man kan ju inte göra så mycket när man sitter  i bilen på bron och kommer på att…jag skulle nog tagit på mej nått annat ändå!
Me with my Chanel Jumbo in Copenhagen. All black and white, wearing my favorite clothing for the moment.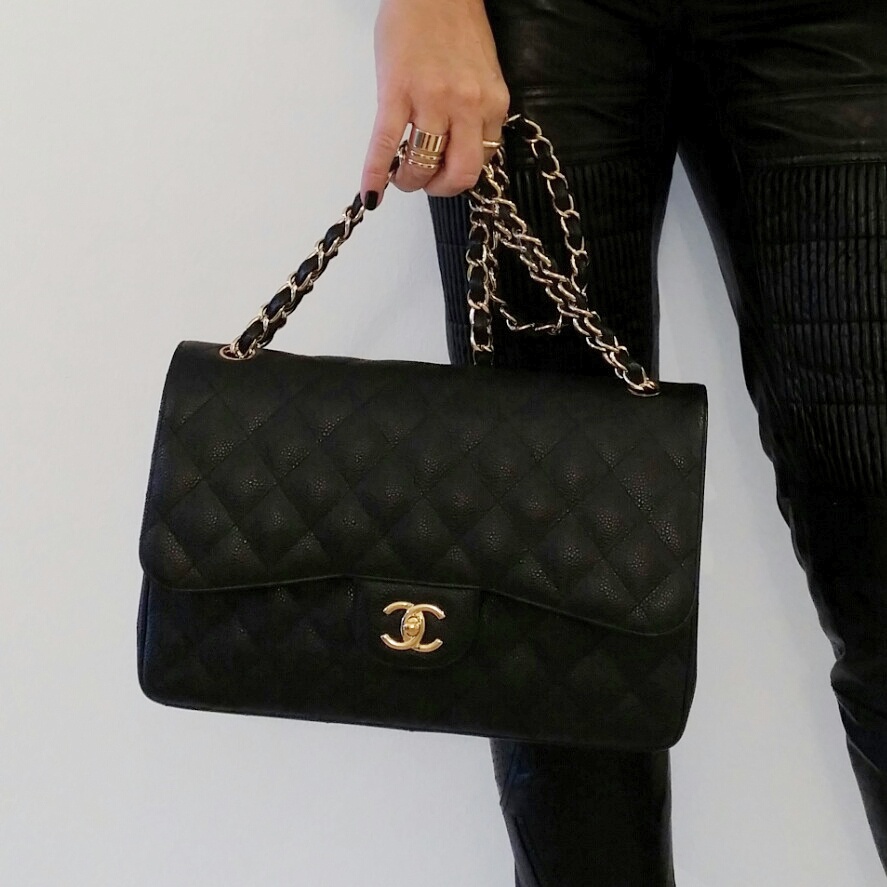 Dessa skinnbyxor från HM han fått användas en hel del den senaste tiden.
Det blev så här, skinnbyxan, Rodebjerfluffen , top från Lindex, Heels från Rizzo och Chanel väskan.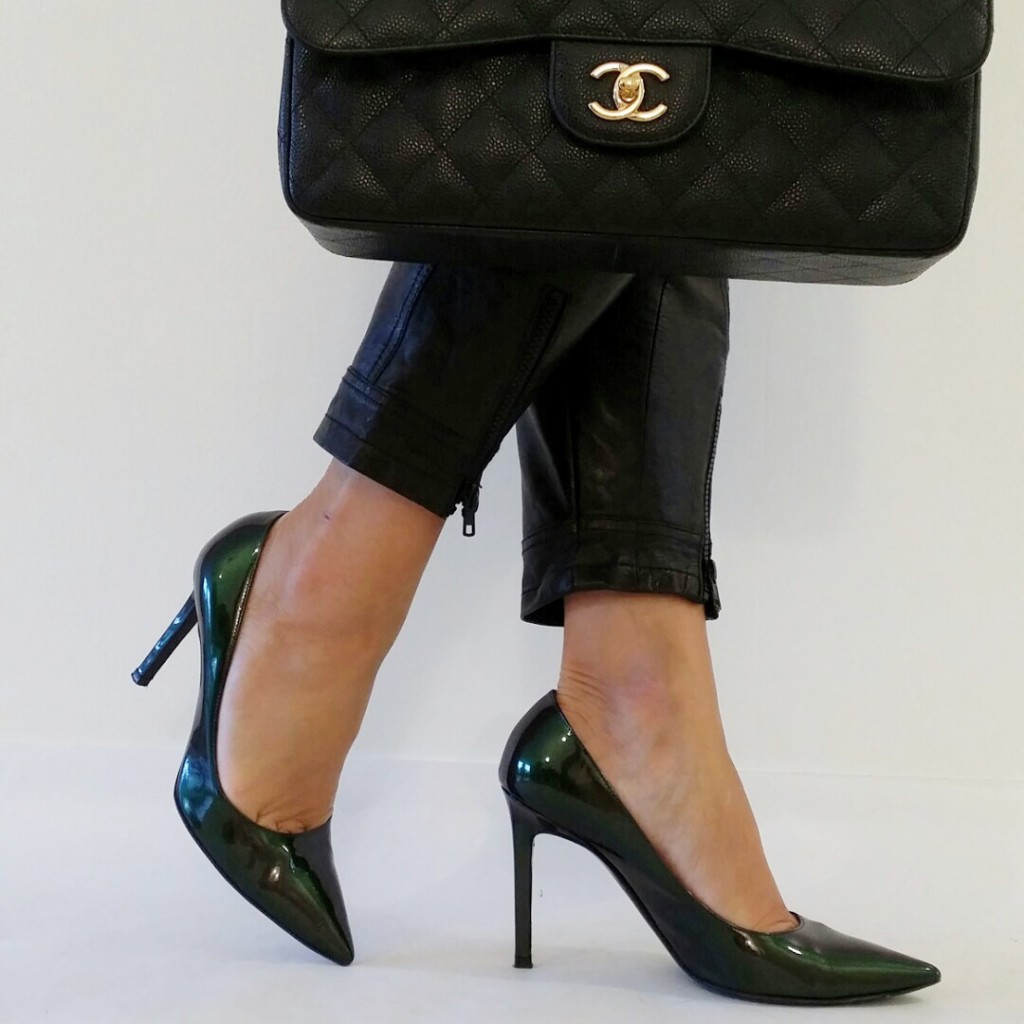 Dessa pumps har varit ett bra köp på rean denna sommar, jag fyndade dom på 70% på Rizzo. Dom är så sköna att jag skulle vilja ha dom i alla färger…man kanske kan få beställa nånstans ?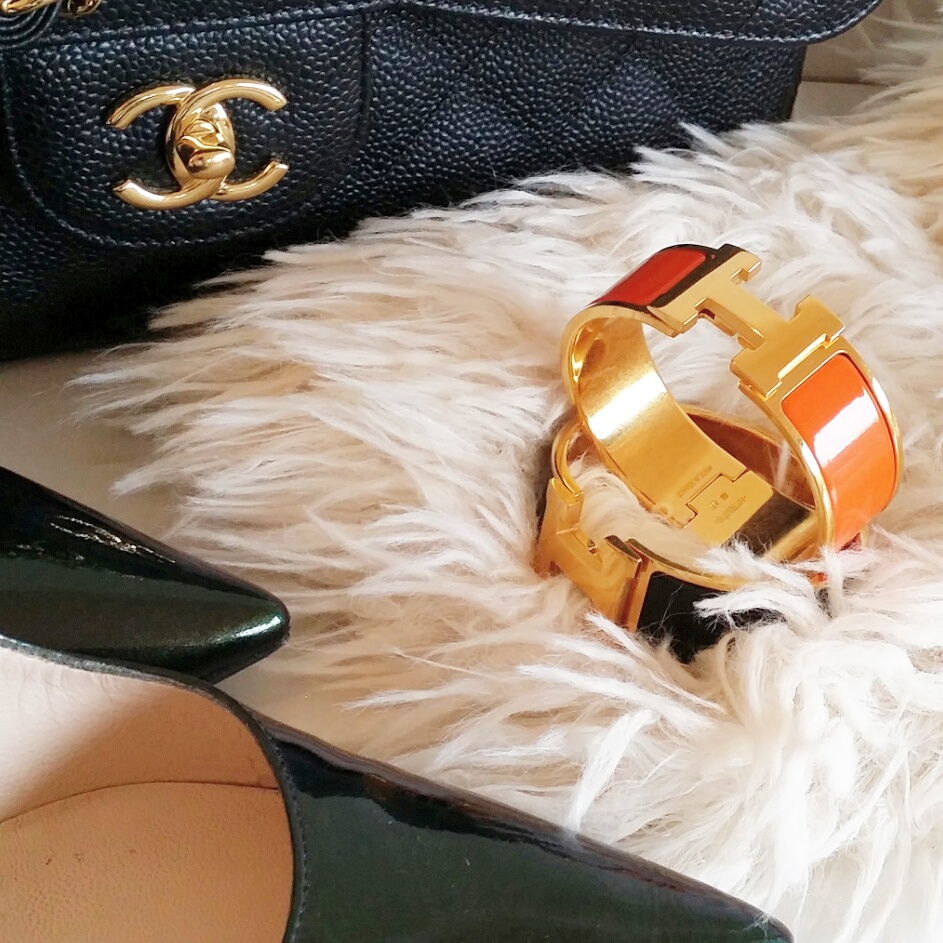 Det blev Hermes armband som kvällens smycken….inte ens där fick jag till det…
Ja, och så måste jag erkänna att när ni ser dom andra fotona från vernissagen så kommer ni se att jag hade en annan top på mej…men liksom…det tog ju inte slut! När jag väl var på väg ut i den vita så skulle jag ta en klunk kaffe och spiller på toppen, springer upp och får tag i en svart istället…samtidigt som jag tänker om jag har en annan vit…medans mannen skriker att vi måste köra NU !!!
ja, det blev den svarta…