Denna Dagens svarta B.K.R,
Idag så jobbade jag och då var det Bitte Kai Rand för hela slanten. Jag hade denna fina lite halv genomskinliga top på mig och den var verkligen populär….när dagen var slut så hade vi bara en kvar i butiken. Fantastiskt skön och fin är den.  Det var Dagens B.K.R.
This is how I looked at work today, all in black and Bitte Kai Rand from top to bottom.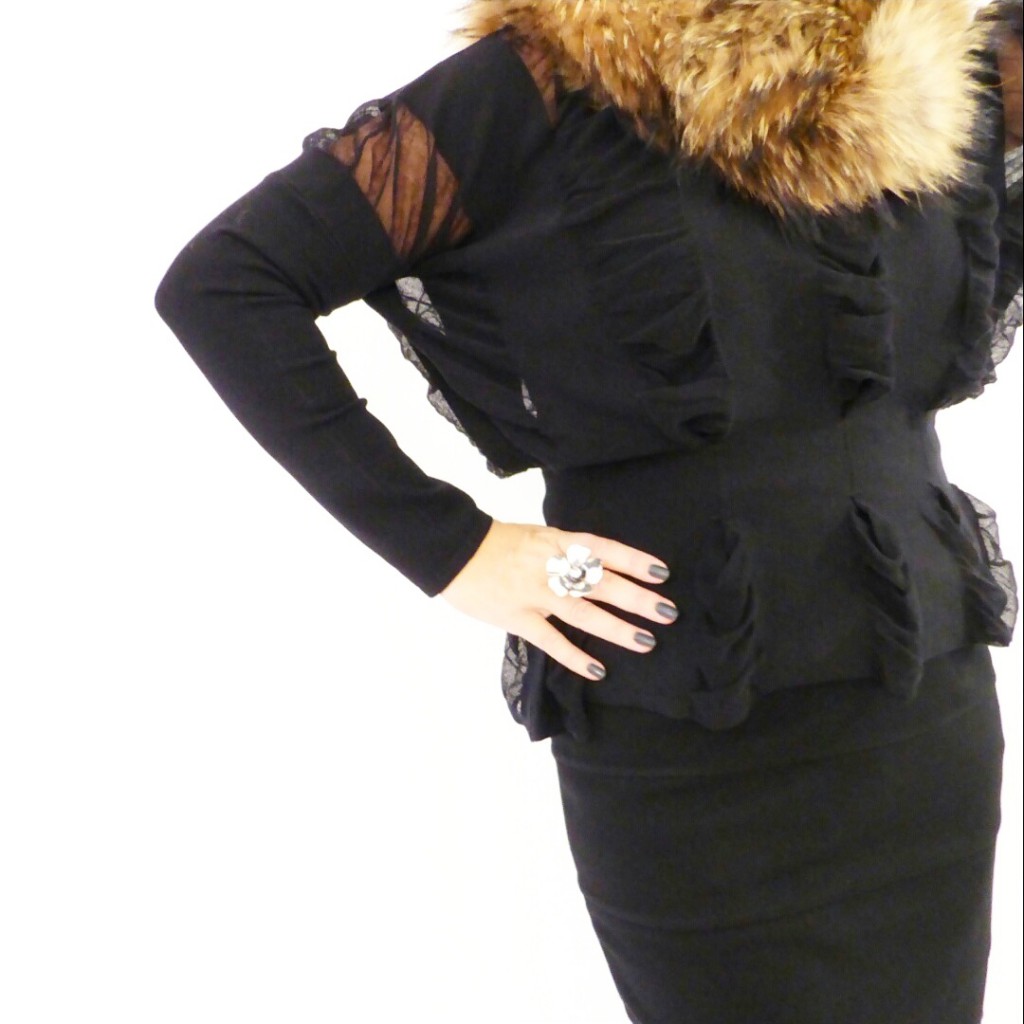 Här ser ni den fina toppen.
Pälskrage och silverringar till det. Ringarna från IOAKU.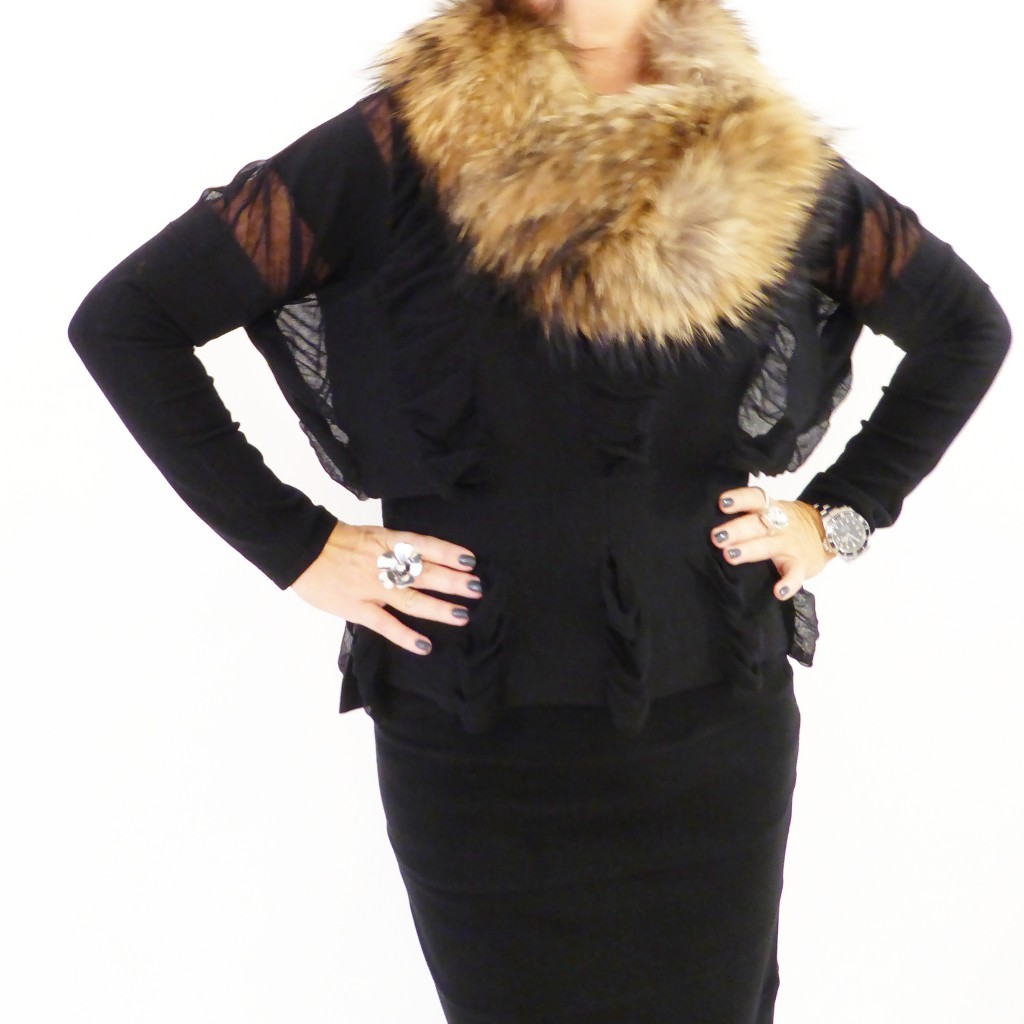 Svart mjuk och skön pennkjol till toppen.