Dagens dubbel,
Så här såg jag ut på jobbet idag. Oftas helsvart och så även idag…med lite piff av en pälskrage och smycken från Ioaku. Idag körde jag dubbelt av Star ringarna i silver. Alltså Dagens dubbel…hehe
My black outfit of the day.
Här ser ni Dagens dubbel…den ena är klar och den andra rökfärgad, båda i silver.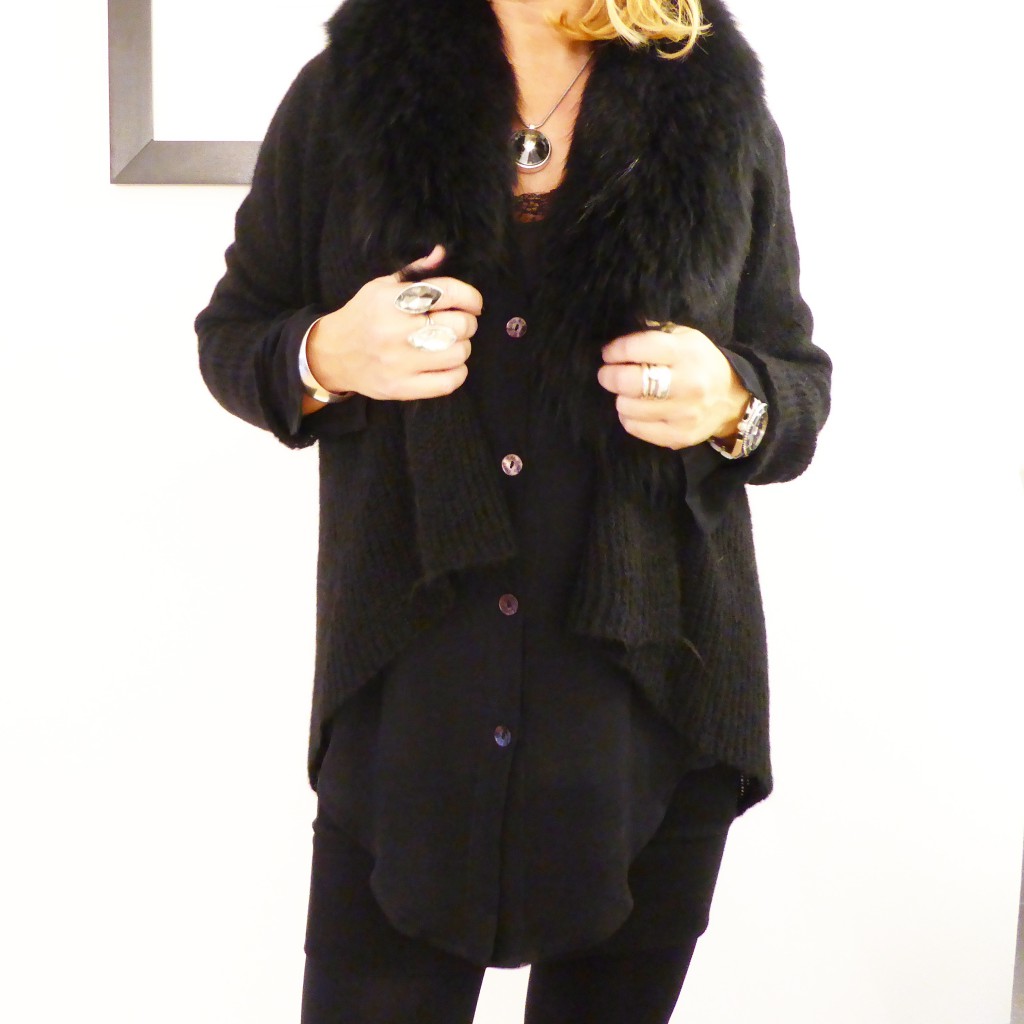 Kofta, sidenblus och kjol från Bitte Kai Rand.  Väska från Prada. 
Men shit så stel jag ser ser ut…det var ju inte meningen. Rätt upp och ner och rak i ryggen…haha!
Här ser ni även nya ärmar / torgvantar / handskar…dom kommer från Frontrow. Det blev en hel del frågor ang dessa på min Instagram idag så jag kommer att återkomma med fler bilder inom kort.
Kontakta Frontrow för köp www.frontrowliving.se