Dagens look i Köpenhamn,
Vilken dag! Träffat så många nya människor och fått så mycket nya intryck på Bitte Kai Rand Headquarter i Köpenhamn. Det var butikschefsmöte och genomgång av AW15, alltså höstkollektionen för denna höst och vinter. Mycket spännande och och mycket fint har vi att se framemot. Så här såg jag ut…
Me in Copenhagen today, all black and grey with silver bling and Jil Sander bag.
Det blev en svart och grå look.
Den sköna byxan med dragkedjan, svarta tunikan och grå kappan.
All bling gick i silver och är från IOAKU.
Lagom och bekvämt en dag som denna, tåg och taxi, hit och dit, fram och tillbaka…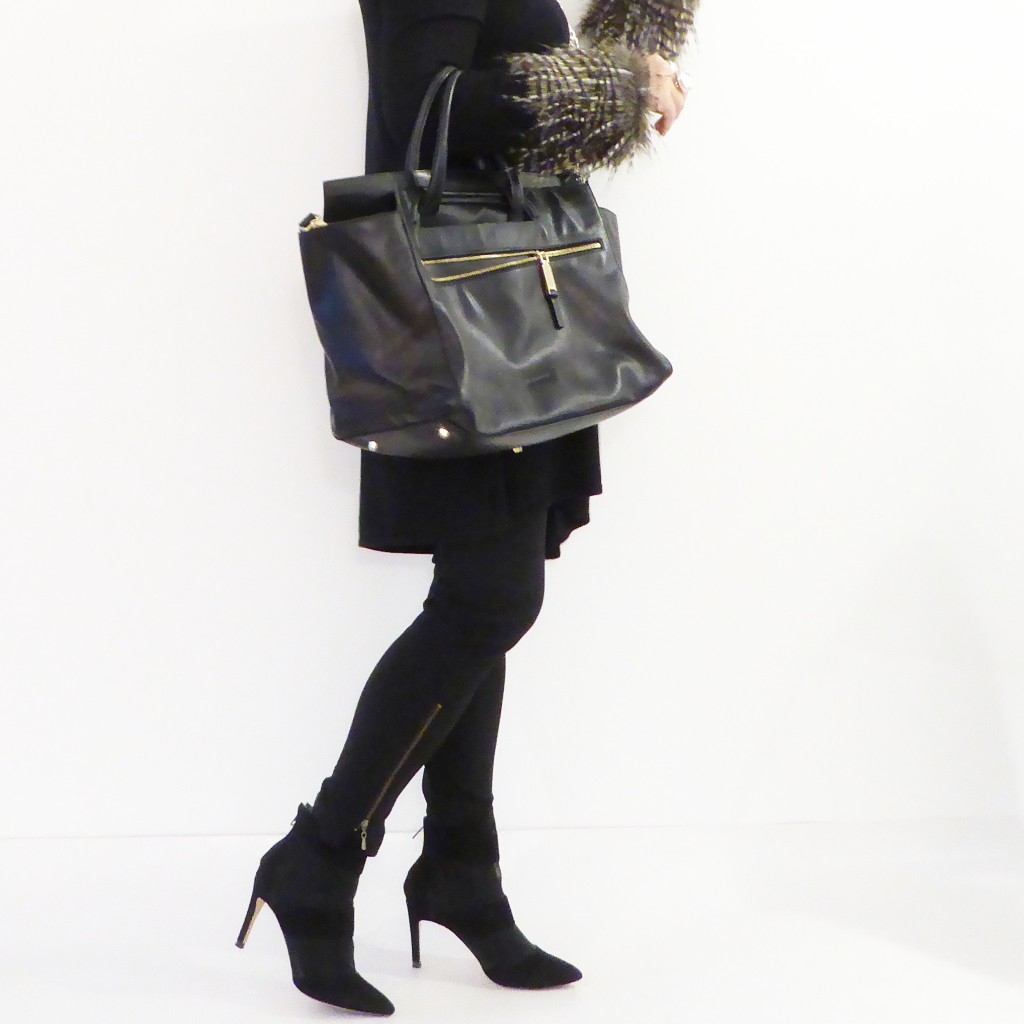 Bekväma heels, lagom hög klack. Kan gå i dom hela dagen, vilket jag också gjorde.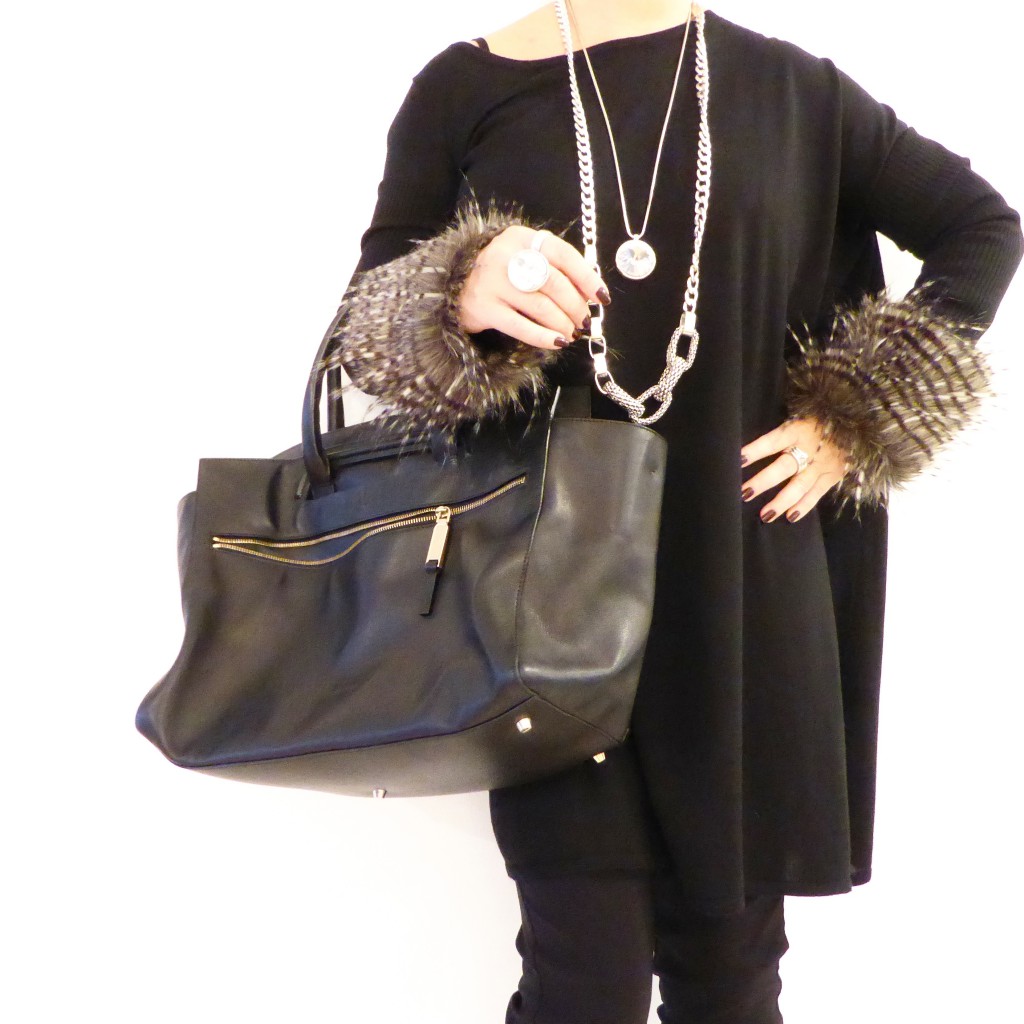 Det blev den stora väskan från Jil Sander som fick följa med idag.
Pimpat det hela med armvärmarna från Bitte Kai Rand med fuskpäls.