Gårdagens event outfit
Gårdagens eventoutfit gick i svart. Helt klädd i svart med Ioaku smycken i Rhodium.
Jag var på ett event i Helsingborg, hos I-MAGÉ of PR. Fanny presenterade sina smycken från Ioaku. Det var en verkligen en jättetrevlig kväll med många skratt och fina kunder. Detta hade jag på mej.
Naglarna var målade i svart. Jag gillar att ha mörka naglar på hösten, fast att man ibland går lite crazy och har nån kul färg på ändå. Här hade jag på mej både en Link of Life och Stars halsbanden tillsammans.
Yesterday my outfit was all in black. I really love this Ioaku jewelry in black.
Kappan är från HM och den svarta väskan kommer från Jil Sander. Jag köpte den i Stockholm på Stockholm Market som nu tyvärr har stängt.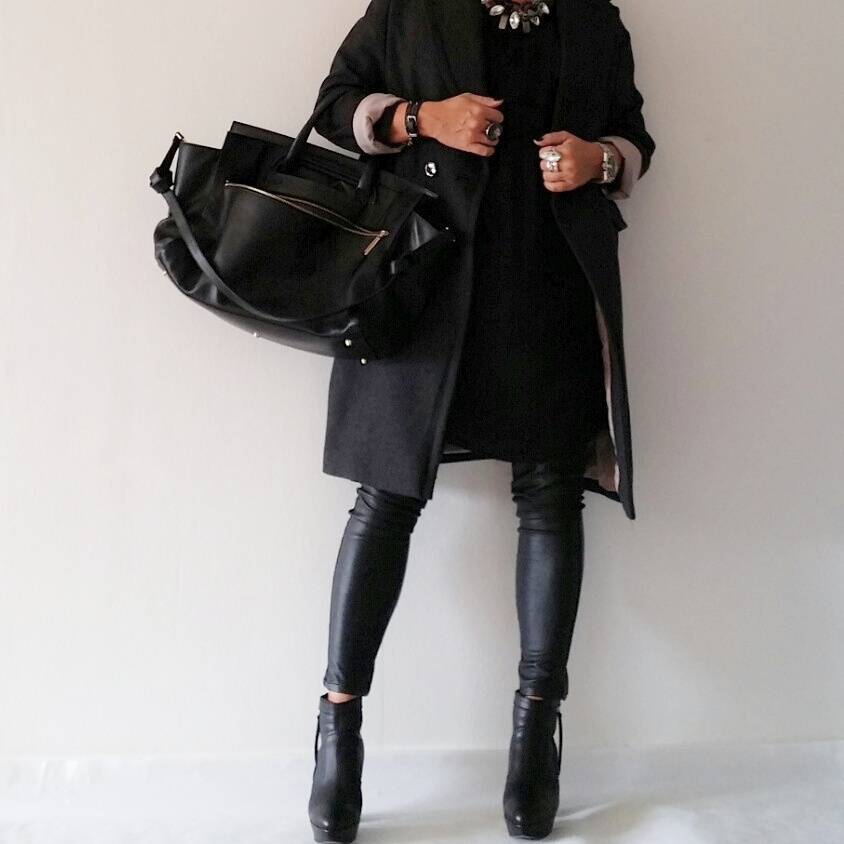 Ny pälsväst från Alexandra, i Malmö.