The helping hand,
En ny detalj kom in i vårt hem på Julafton. Det var handen som ni ser här. Den kommer från Olsson och Gerthel. Den flyttar runt en hel del, vi har inte riktigt bestämt oss för om vi ska fästa den på väggen eller om vi ska låta den ligga. Jag tycker om den så, liggandes. Då kan man lättare flytta runt på den.
Just some pics from my home and a new interior thing, The helping hand.
Ett tag låg den på Kate Moss boken.
Liten samling med lyktor bara…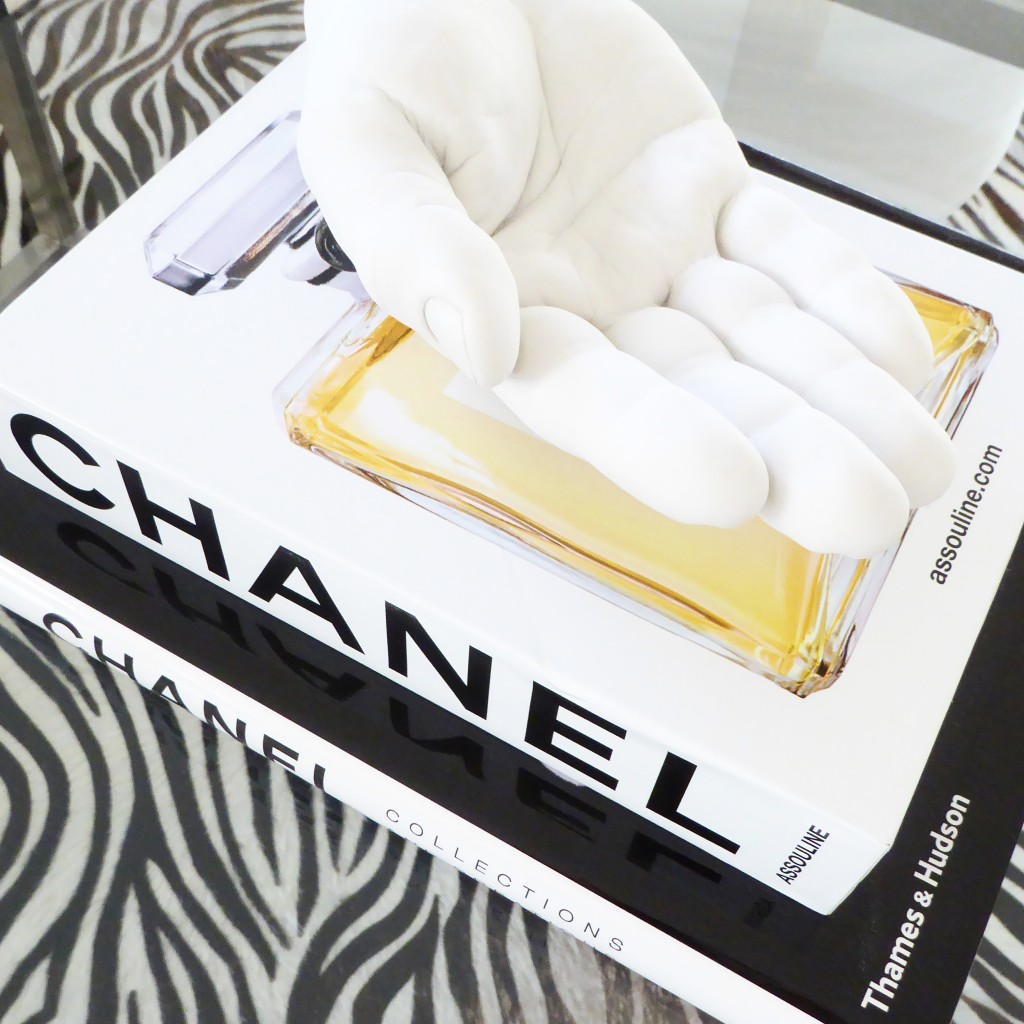 En annan dag hamnade den på Chanel högen.
Där ligger den kvar idag. Bakom på öppna spisen så kan ni se den nya tavlan Bang Bang.