Fina lilla Mini Chanel
Fina lilla Mini Chanel är en riktig praktisk liten sak. Igår hade jag den på mej för att jag inte hade några fickor, då var den bra att ha telefonen och läppglanset i den. Jag hjälpte min fina vännina Lina i butiken några timmar. Då var den perfekt att ha på. Den blir lite som ett smycke, ett halsband eller ett bälte om man vill knyta det runt midjan.
Me and my little new Chanel.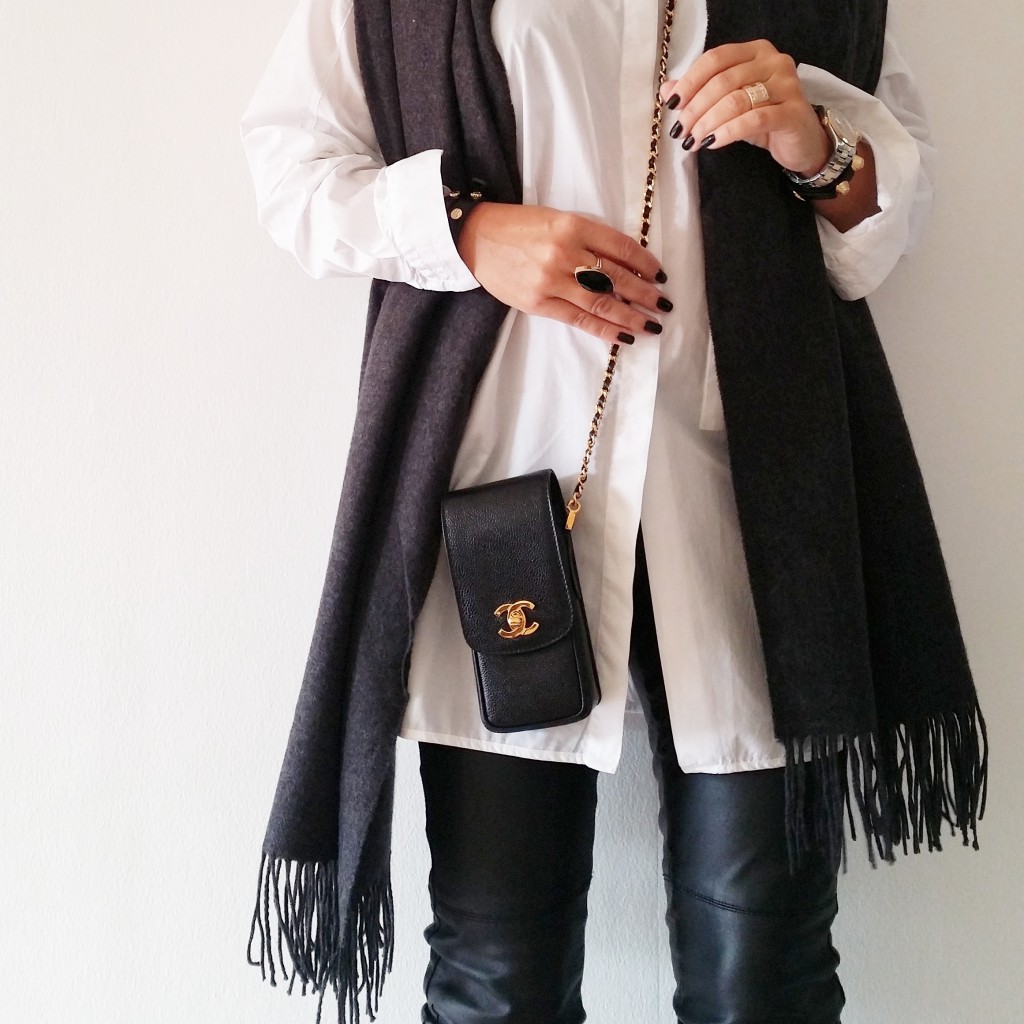 Så här såg ut med den lilla Chanelen på.
Stor vit skjorta från Zara, favvo "skinnleggingsen" som ni nu vid detta laget känner till väldigt väl då jag använder dom sååå mycket. Jag har nämligen flera par av samma då jag älskar dom så. När man hittar ett så bra plagg så tvekar jag inte att köpa fler.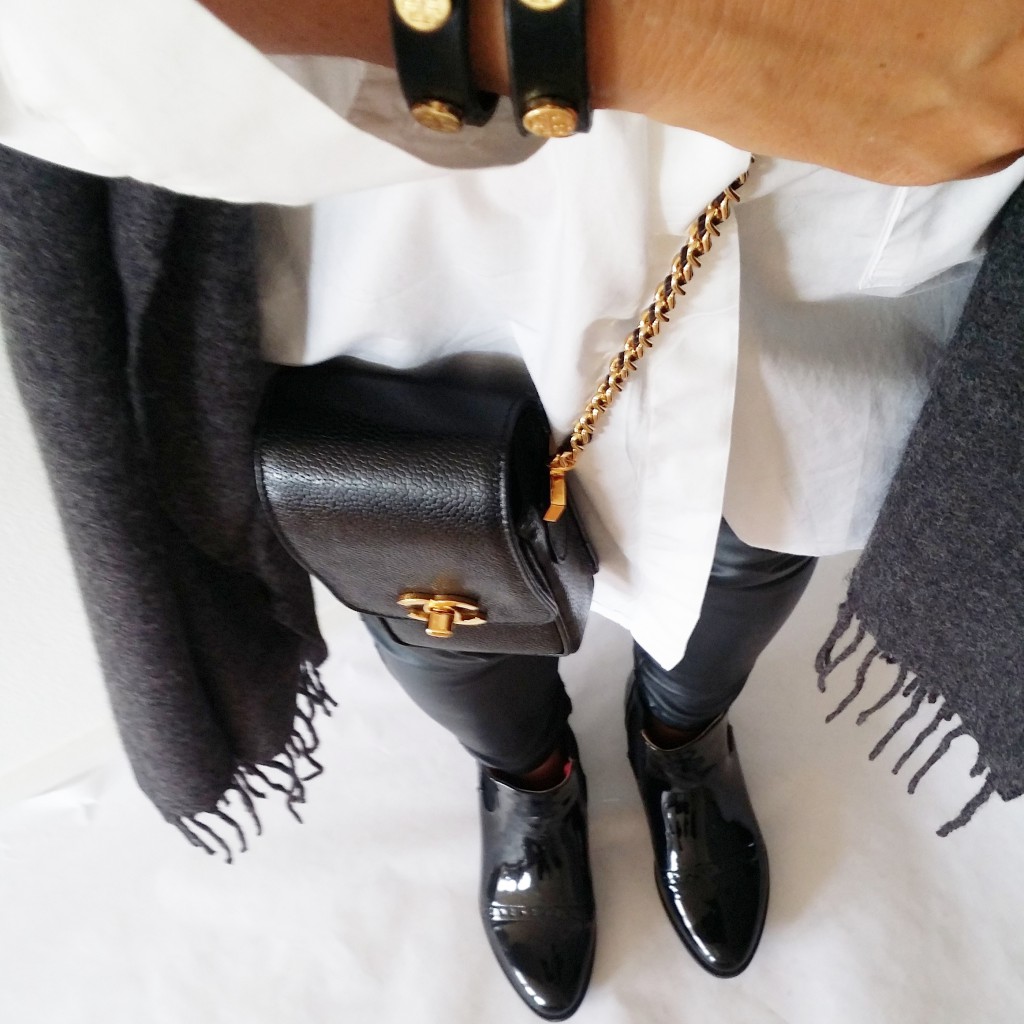 Armband från Tory Burch, Stor grå halsduk från Lindex ( finns nu i butik)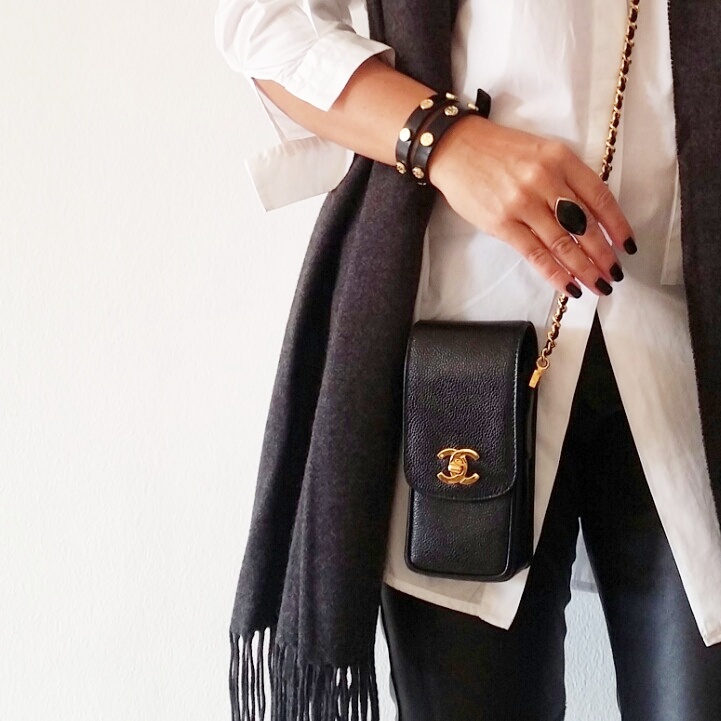 Star ring från Ioaku i guld med svart sten, den hittar du HÄR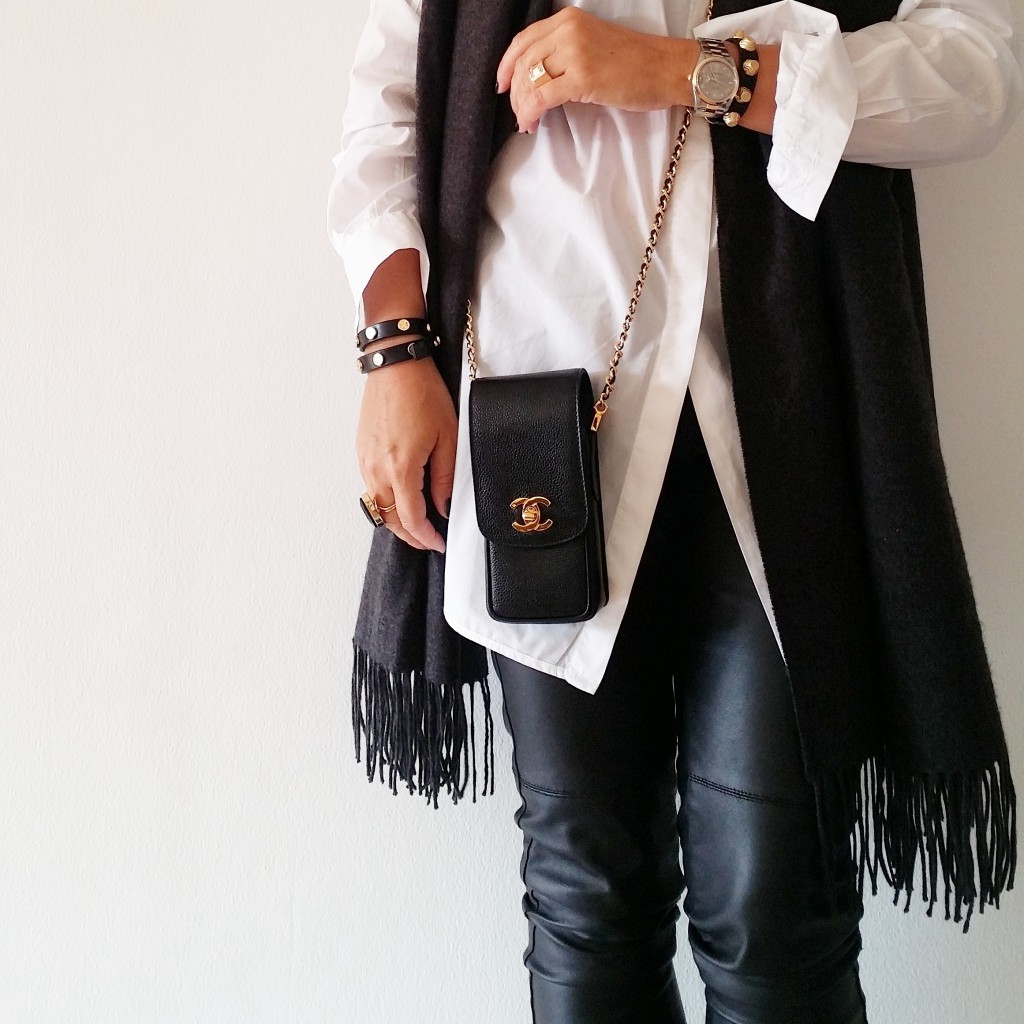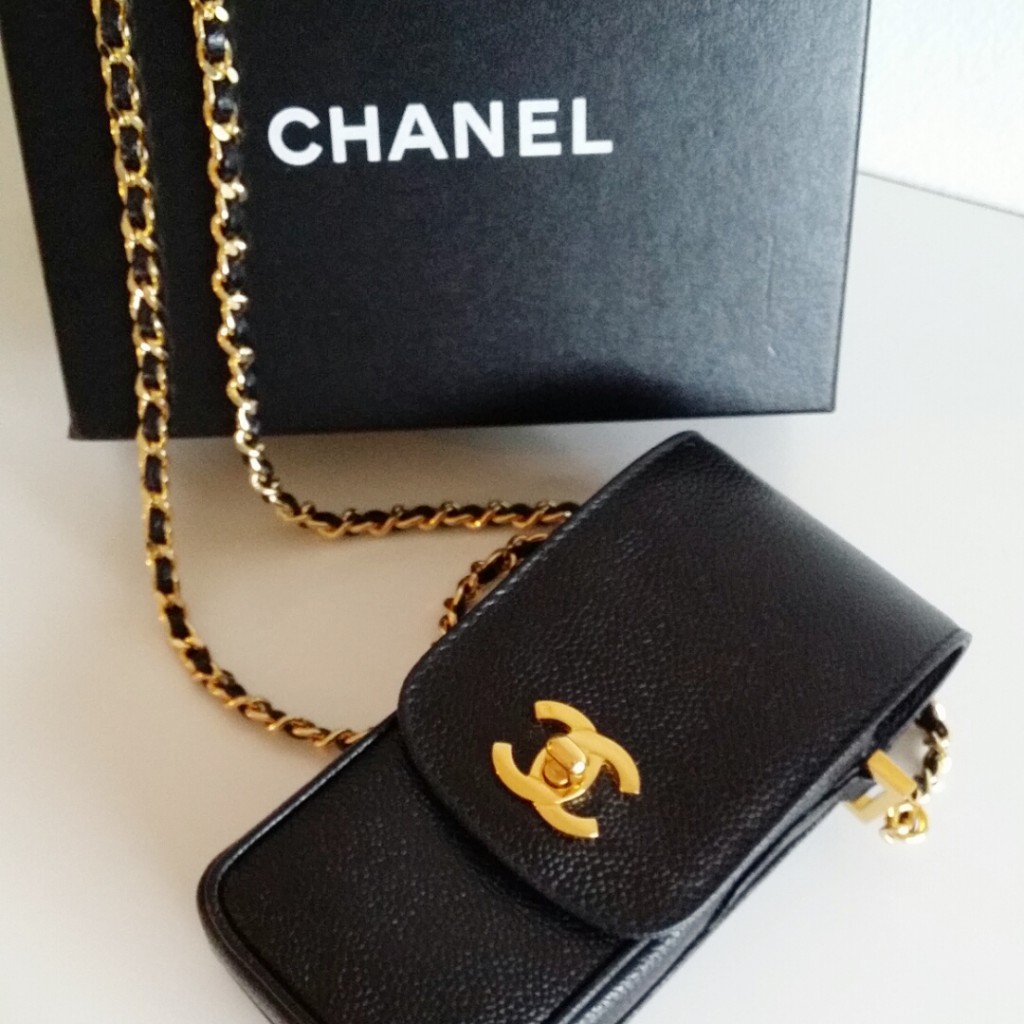 Så här ser den lilla ut.
Jag köpte den på Bukowskis Fashion and Vintage aktion i Stockholm. Jag rekommenderar er stark att gå in och kolla lite emellanåt. Det dyker upp fina saker kan ni tro.
Fick den originallåda med certifikat, dustbag och allt. Den var i superfint skick.