My Mix of prints
Detta hade jag på mig igår, ja jag vet…snart dax för strumpor och höstskor.
Jag trotsar vädret så länge jag bara kan. Solen visade sig och då passade jag på en sista gång. Det blev lite snabba ärenden. Jag slängde på mej Leopardkappan som ni nu känner till. Halsduken från HM och min Vintage Dior Clutch. Detta blev min Mix of Prints. Ibland är det skönt med en liten väska då man bara har plånboken och telefonen med sig. Annars så älskar jag ju lite större väskor.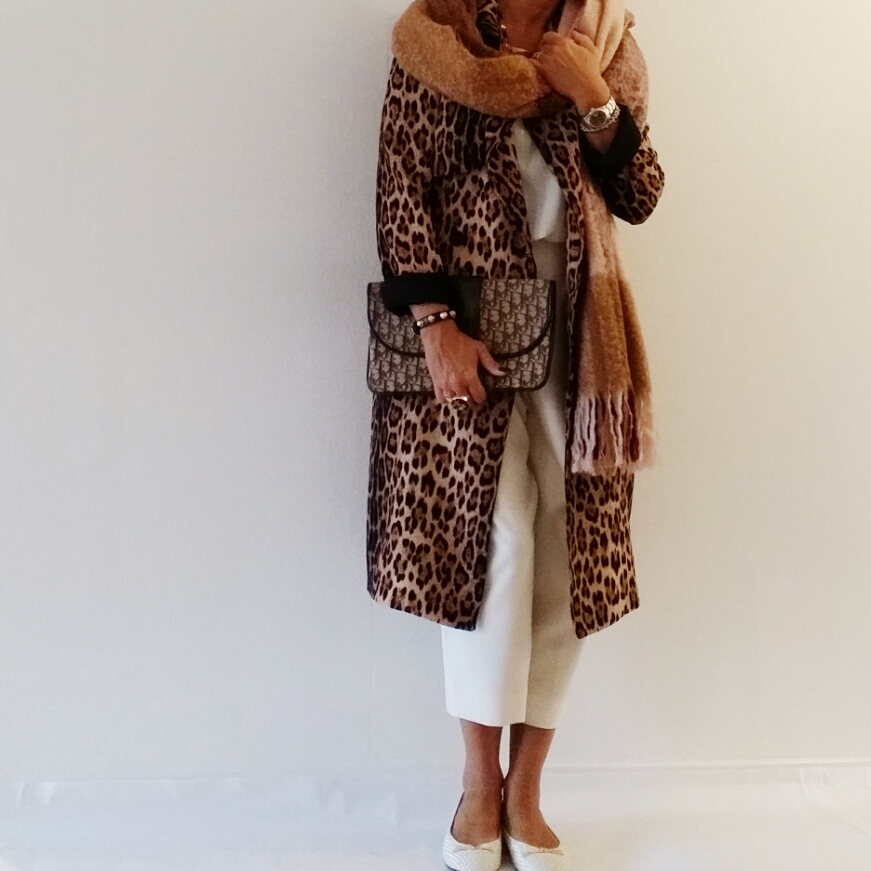 Sjalen hittar ni här HM
Byxorna från Lindex, Kappan från Lxls, Sjal från HM och ballerinorna från Palma, mallorca.
The pants are from Lindex, The leo Coat from lxls, Scarf from HM, and the ballerinas are from Palma, Mallorca.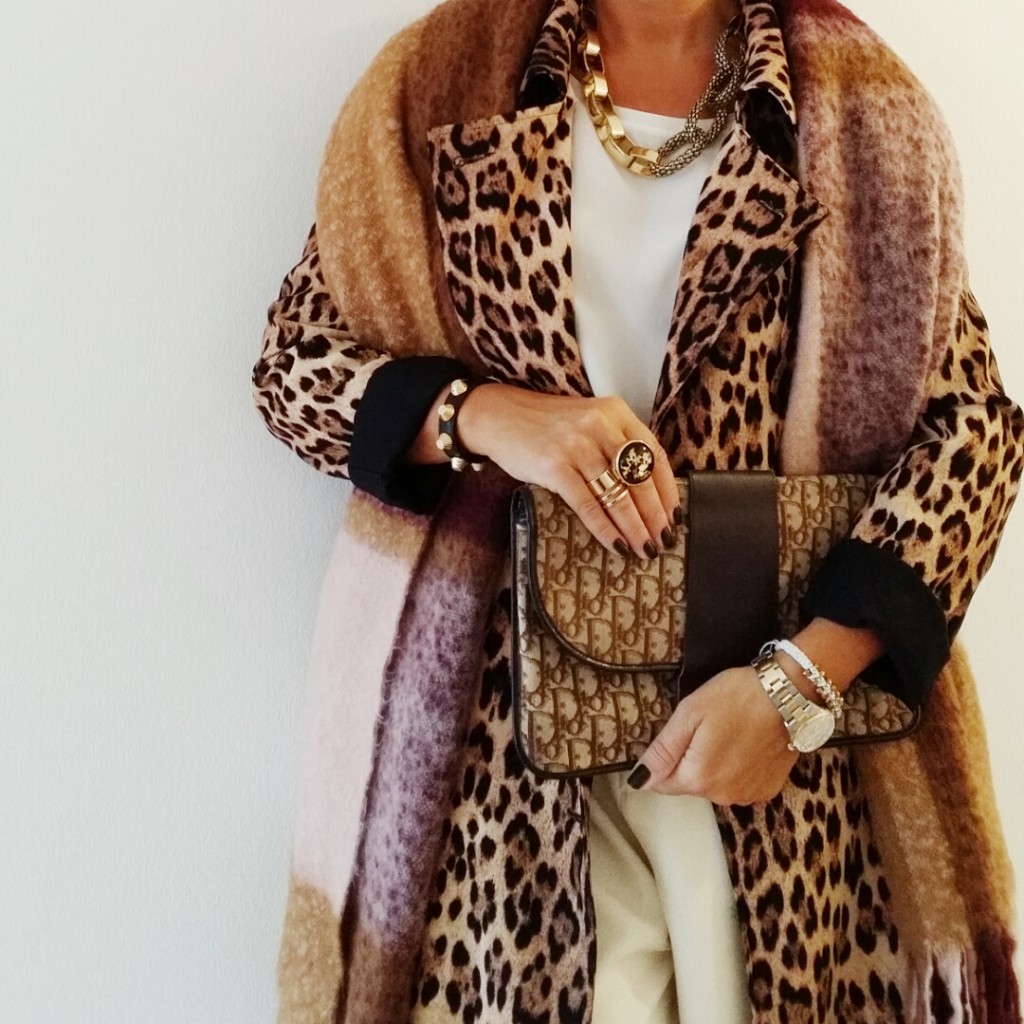 Den här Vintage Clutchen från Dior har hängt med ett bra tag. Älskar den.
This Vintage Dior Clutch is one of my favorites, just love it.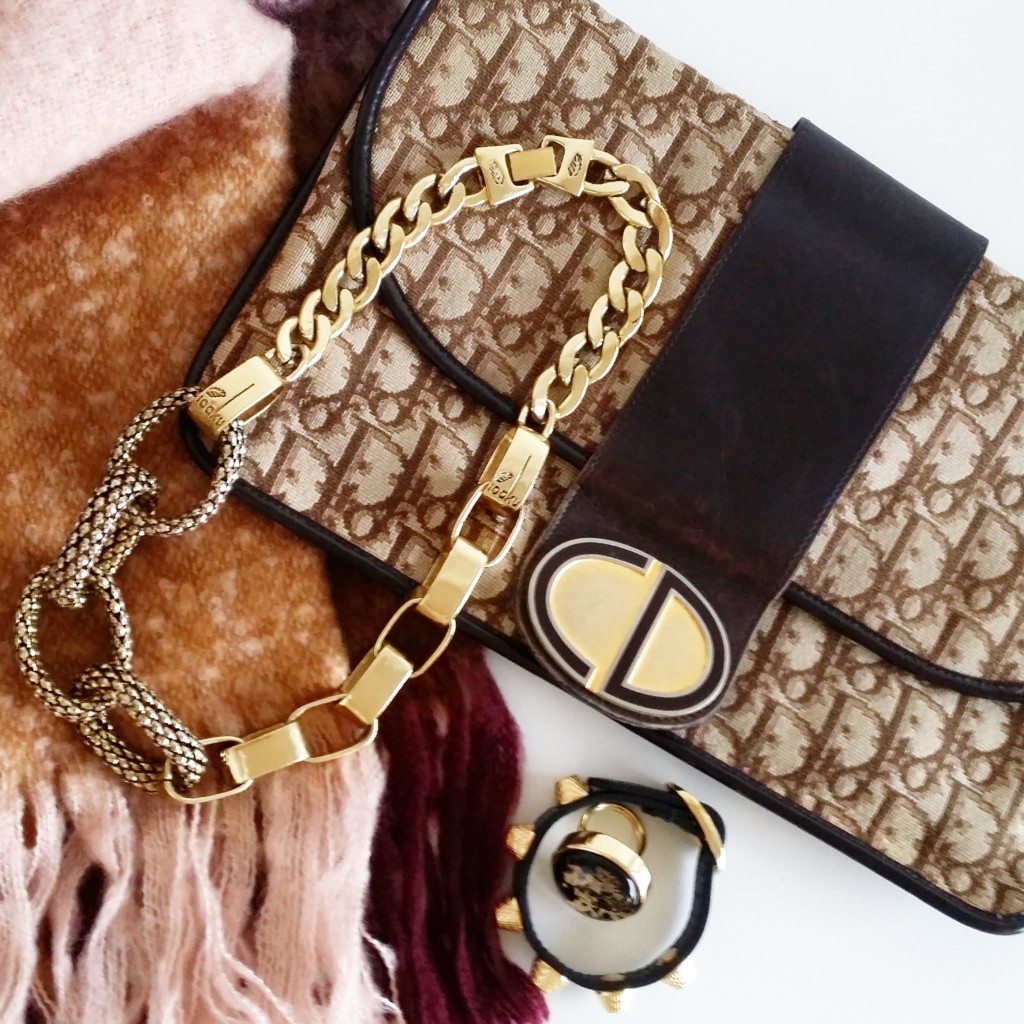 Detaljerna
The Details
Hansbandet heter Link of Life of kommer från Ioaku, det gör ringen med. Armbandet är Balenciaga. Väska Dior.
The necklace is called Link of Life and it´s from Ioaku as well as the ring. Bracelet from balenciaga and the Cluch from Dior.
The Link of Life