Det blev Turkost på middag härom dagen,
Jag körde på satinklänningen från Frontrow och min korta päls från Minus. Jag blandade in silver för att matcha detaljerna på klänningen och det gjorde jag med halsbandet som heter Stars från Ioaku, ringarna och den fina clutchen från Zara. Jag fyndade denna clutch för nått år sedan och sen dess är den en av mina favoriter. Tänk er, silverkrackelerat skinn för ca 100:- . Vilket fynd!
This is what I had on for dinner the other day. This dress is very new and you will gonna bye it first in January.
Turkost och silver för hela slanten. Älskar detta Star halsband i silver med dom olik färgade stenarna. Ni kan få 20% rabatt om ni nämner "Eddiefischer20" på nätet, det är eran rabattkod.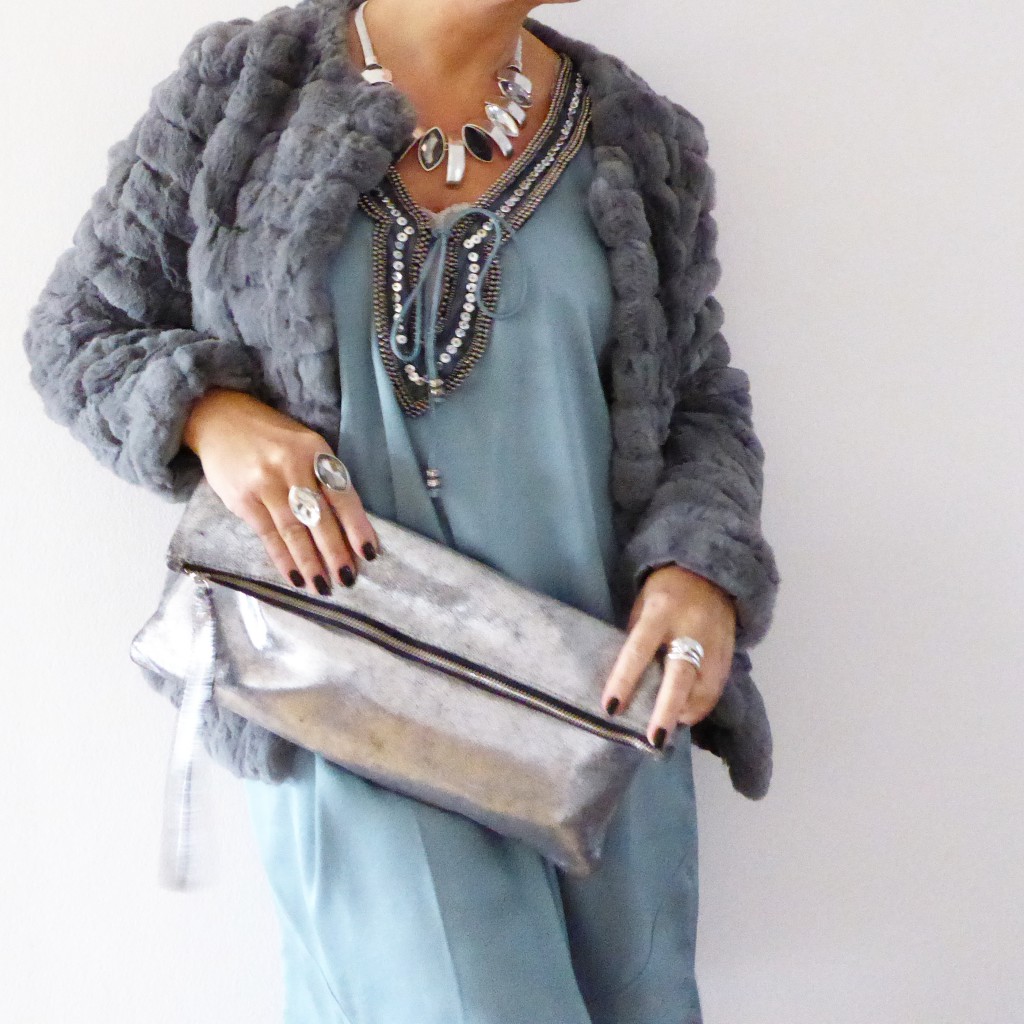 Klänningen kommer att komma ut i handeln i Januari…så den som väntar på nått gott…Den heter vanessa och är i Satin.
Ser nu att jag inte varit så noga med att stryka klänningen…fan också! Jag lovar att skärpa mig.