Lyxigt erbjudande från Veronica Virta
Jag har ett riktigt lyxigt erbjudande till er alla här på Living a Style.
Ni får 20% rabatt på hela sortimentet från Veronica Virta. Detta kommer att gälla hela veckan fram tills nästa söndag, så skynda att fynda dessa fantastiska lyxiga tweed Jackor, Cashmere tröjor och koftor. Veronica Virta är ett svenskt märke som verkligen står för en tidlös elegance med en lyxig känsla. Dessa plagg är klassiska och feminina med en färgglad twist. Tweedjackorna kan du använda till både vardag och fest, dom blir snabbt en favorit som du har kvar länge i garderoben.
När du checkar ut så uppger du Eddie för att få rabatten.
New tweed Jacket from Veronica Virta, it's a Swedish brand that represent timsless elegance with a luxurious feeling.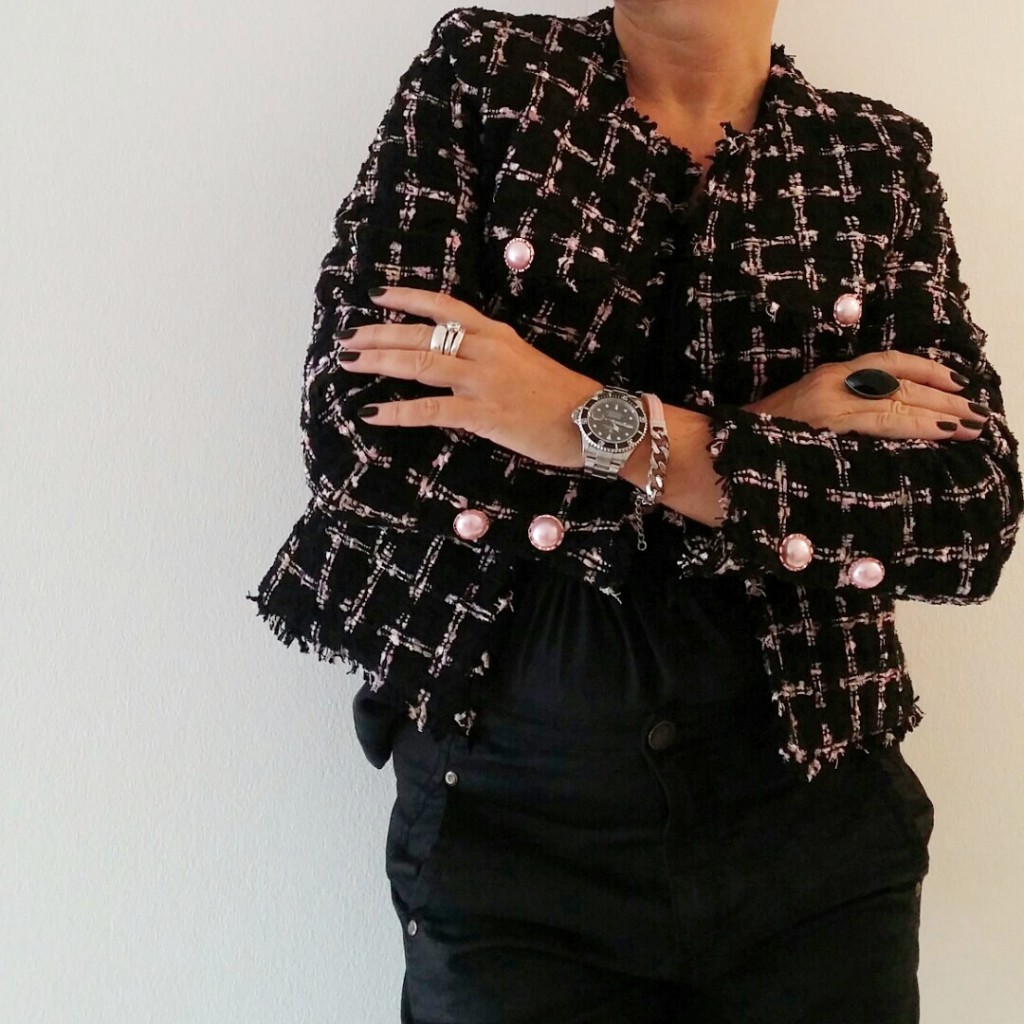 Här ser ni  Elizabeth Tweed jacket från Veronica Virta. Den är svart med rosa , knapparna är i guld och rosa. Fyra små fickor på framsidan är en superfin detalj.
Ni hittar den HÄR
Här har jag ett par lite baggy byxor till och en svart top.
Här ser ni den fina ärmen och dom fina detaljerna.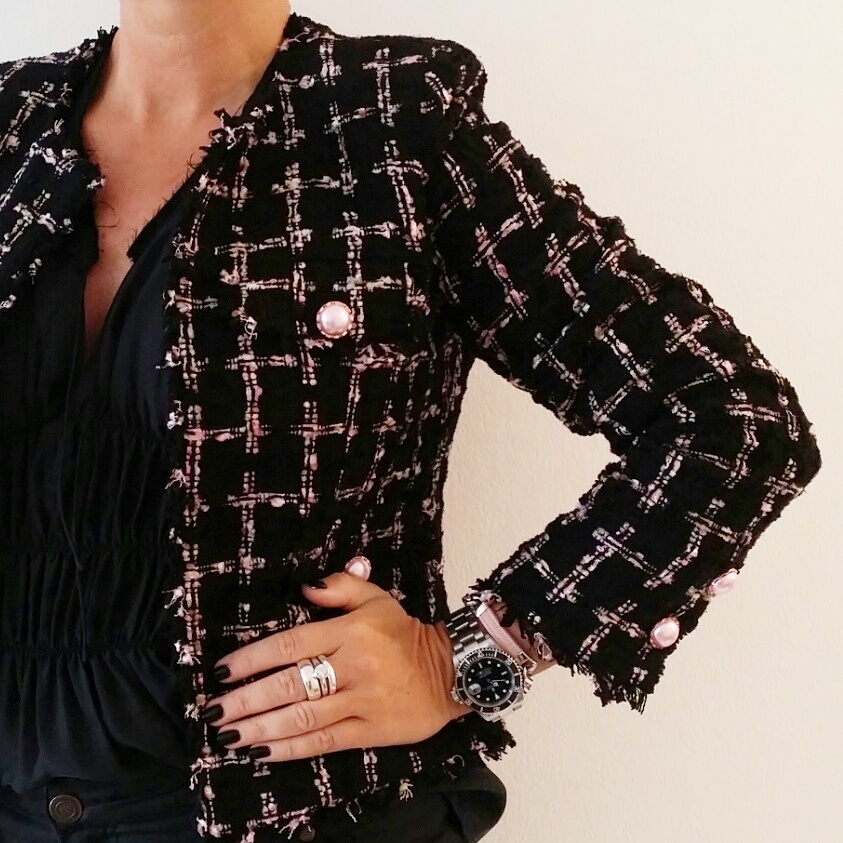 Så snyggt med svart och rosa, tycker jag.
Ni hittar Veronica Virta på  www.veronicavirta.com
Instagram – veronicavirta