Pasta och Pizza  i Berlin
Här kommer två restauranger i Berlin som vi brukar äta pasta och pizza på.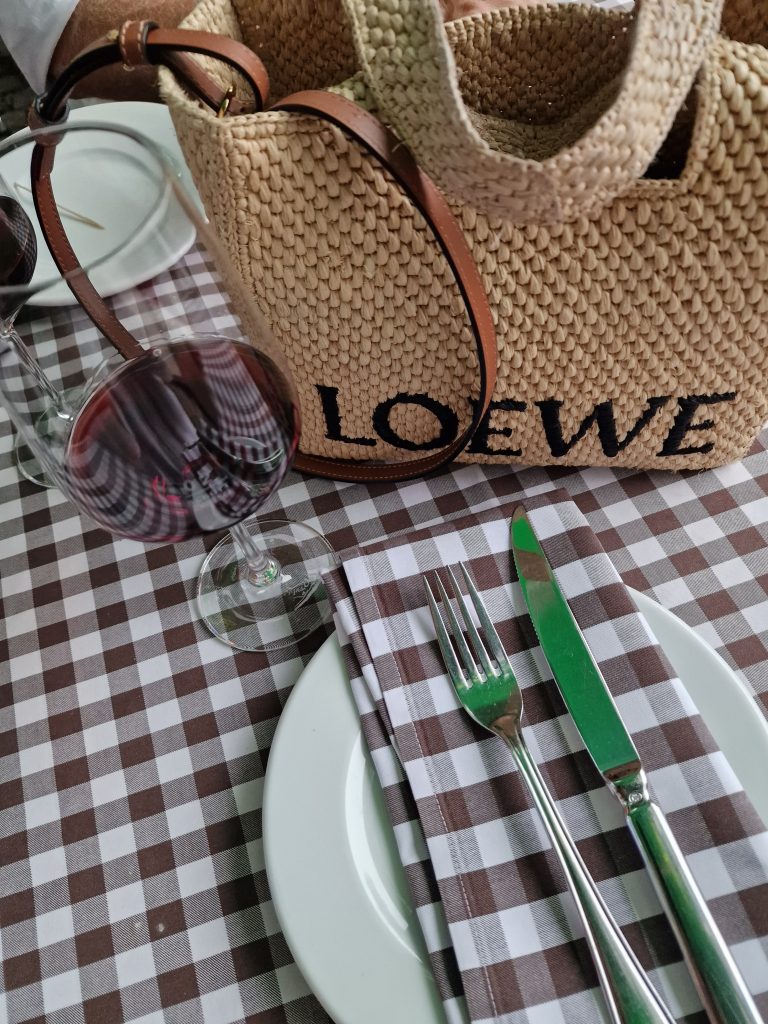 Den första här med de brunrutiga dukarna heter ROMERO och ligger på en liten hörna i en tvärgata från Kurfürstendamm på Fasanenstrasse 81 A. Vi hittade den av en slump då vi ett år hamnade mitt i ett ösregn och sprang in på första bästa stället.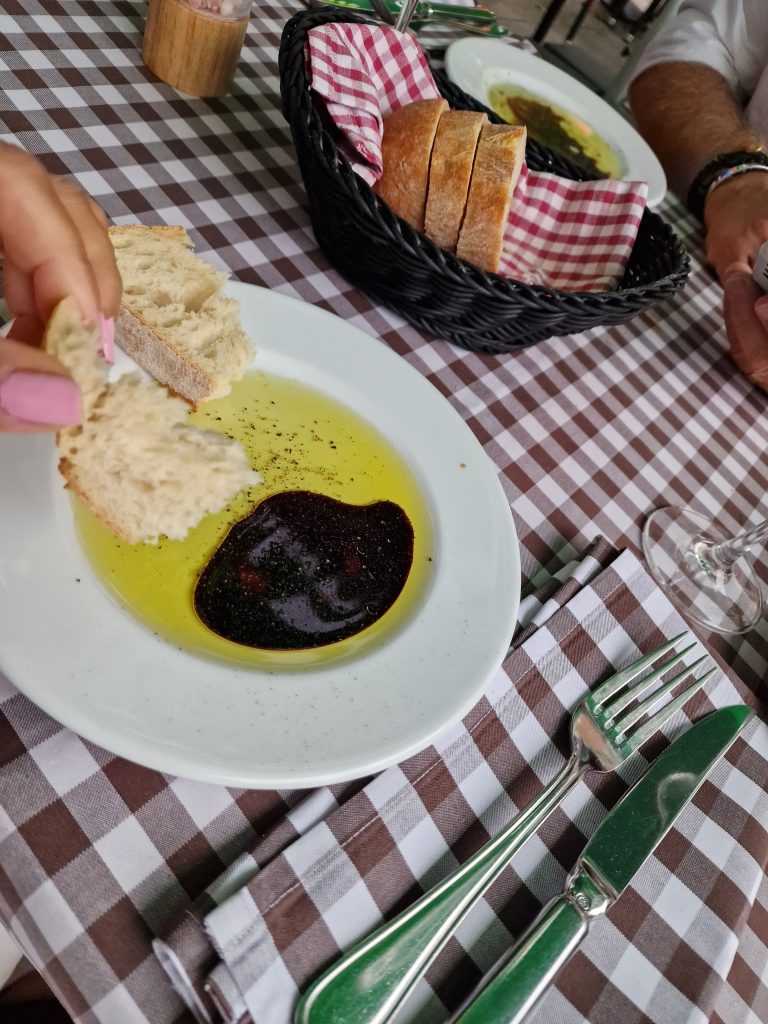 Här får du alltid bröd och oliver innan maten.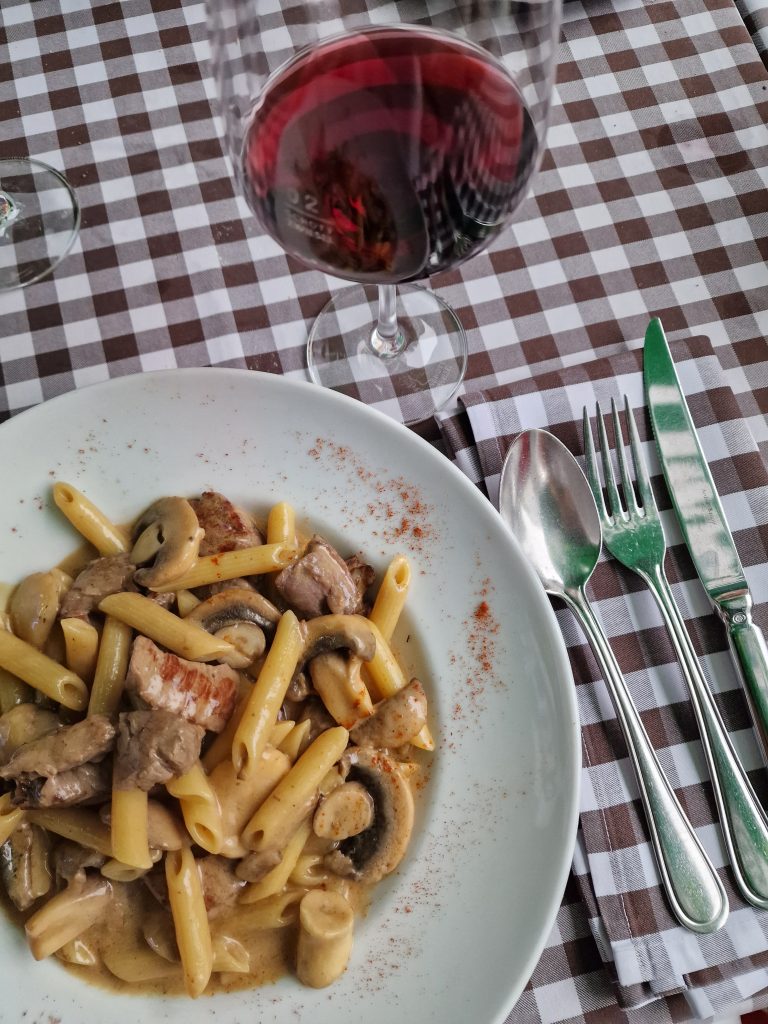 Vinet är gott och både pastan och pizzan är goda. Stora portioner och funkar fint att dela utan problem. Denna gången blev det en pennepasta i champinjonsås med oxkött. Gillar verkligen de brunrutiga dukarna, lite annorlunda och snyggt.
Så här ser skylten ut och som sagt…maten är toppen! Den enda nackdelen är att den ligger under tågräls och tågen kommer ganska ofta. Men kan man ta den "charmen" så är det ju inga problem. Här kan man både sitta ute och inne.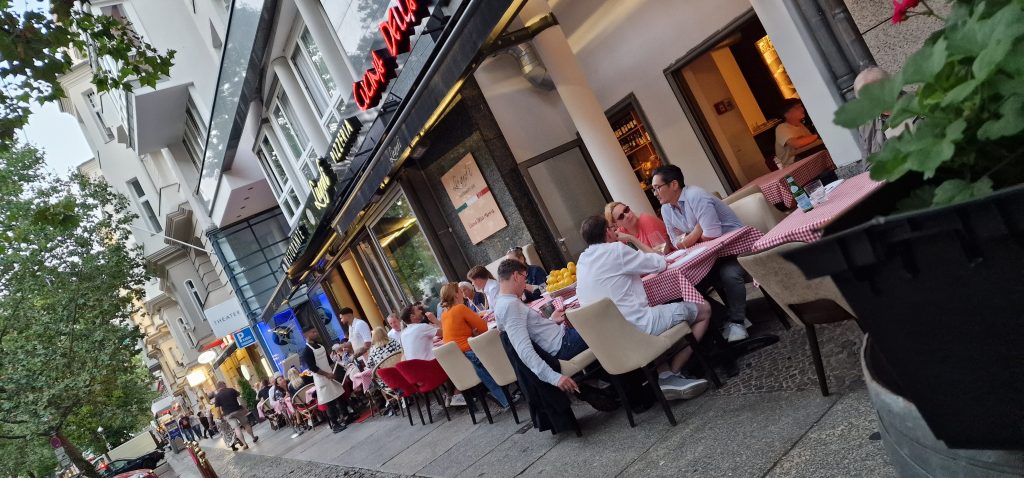 Den andra restaurangen där vi ofta äter pizza och pasta på är denna här. Den heter LUARDI och här kan det vara svårt att få bord. Boka gärna eller så får man snällt vänta på ett bord om man vill sitta ute. Det finns även många platser inne med att sitta ute här är en viss charm. Den ligger också på en tvärgata från Kurfürstendamm och heter Meinekeststrasse 24.
Här har du de klassiska röd och vit rutiga dukarna och vita servetter. Även här funkar det fint att be om att få dela en pizza som man då får på vars sin tallrik.
Glöm inte att be om chilioljan som dom själva gör. Den är stark och såååå god.
Välj gärna deras vin på karaff, mycket god smak och som ni säkert redan vet så är priserna på vin mycket rimliga.