Fantastisa Rosor,
Dessa fantastiska Rosor fick jag härom dagen när jag hade Ioaku Eventet här hemma. Jag gillar när dom blandar färgerna på rosorna så här i buketterna. Så fint, och så passar dom in överallt. Jag hade dom först i en hög vas men sen kortade jag ner dom efter att nån hade slokat.
Jag har kommit på att om man har dom i en kort vas där dom kan vila huvudet lite…så håller dom sig längre.
Jag har även kompletterat min Cooee samling med en ny stjärna i clear den också. Det finns andra färger som dom här produkterna görs i men jag har valt dom genomskinliga så att dom passar in överallt.
New roses in the house. Here with som Interior from Cooee in Clear.
Fantastiskt vackra rosor.
Ni hittar Cooee HÄR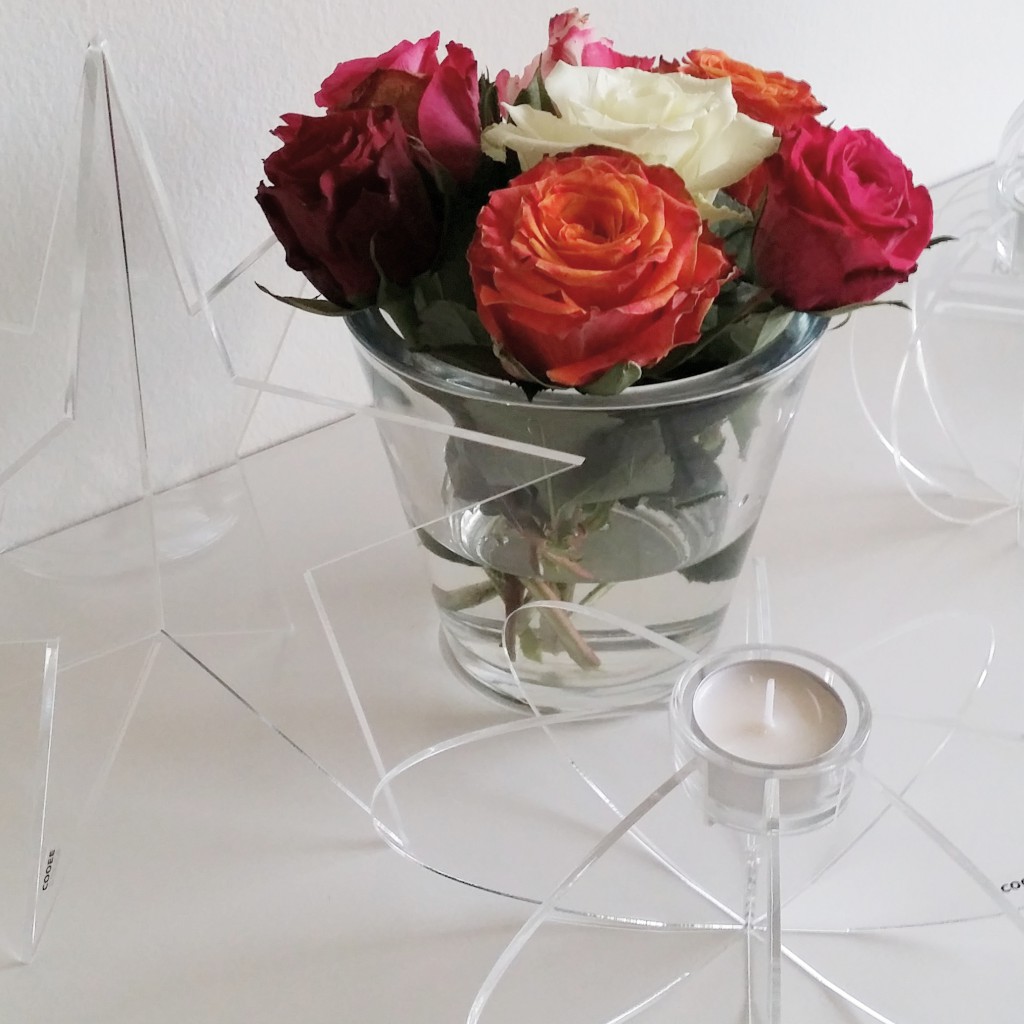 Till vänster ser ni den nya stjärnan. Ljusstaken framför och snett bakom hade jag sen innan.