Det blev en drink denna Paljettkväll,
Vissa plagg är man så glad att man har sparat. Jag som är rätt så snabb på att sälja av mina kläder efter hand har nu börjat tänka till. Det är ju så att dessa utstickare ska man ju spara i garderoben. Dom kommer till användning förr eller senare.  Denna paljettkavajen från Valerie har hängt med några säsonger nu. Det är så skönt när man ska iväg snabbt och orkar kanske inte byta om helt, då kan man bara dra på en sådan här "utstickare". Så blev det härom kvällen när vi bara skulle ut och ta en drink. Paljettkväll blev det.
My night the other day in sequin and silver. Love my Proenza schouler Clutch.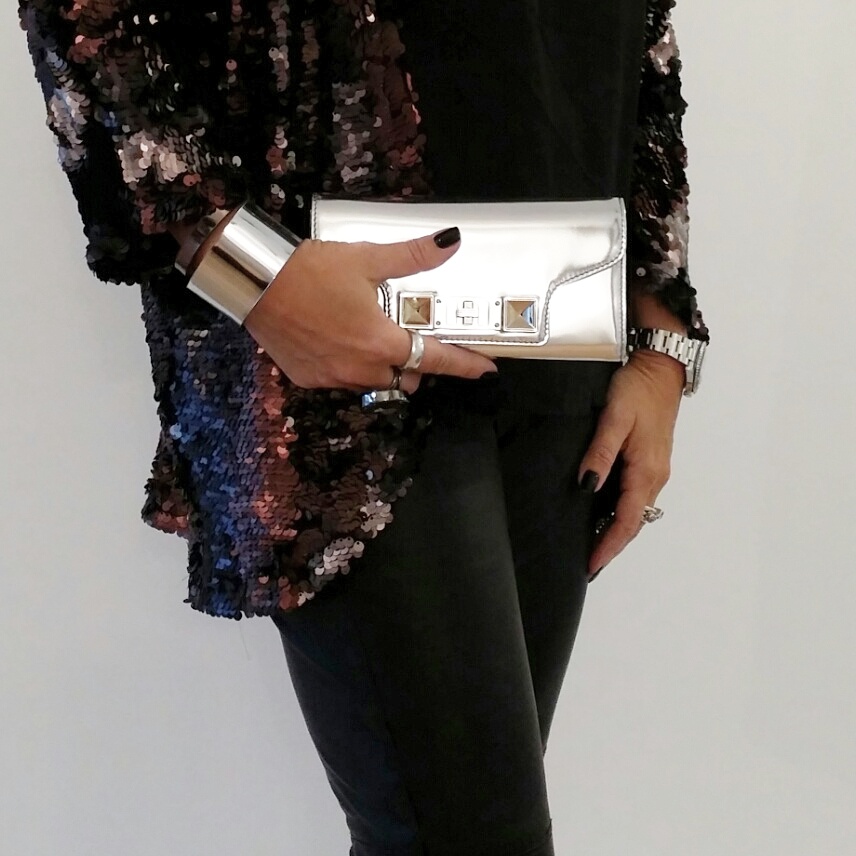 Mina detaljer för kvällen  blev min fina Proenza Schouler clutch, (den som jag vann) Det breda silver armbandet från Cooee och min Ioaku ring.
Titta in på www.lxls.se för att hitta din egna Proenza Schouler
Cooee armbanden hittar du HÄR
Jag hade en svart bas på mej, mina vanliga leggings och en svart lång t-shirt och Zara skorna med taxklacken.