Det blev nästan fifty shades of grey idag,
Denna lediga dag var inte så ledig idag, vi började med att tömma min man kontor då han ska flytta till ett nytt, Så det blev att vi alla fick gå upp tidigt, hyra släp, packa, bära, flytta osv… när vi väl kom hem så var vi hungriga och lite trötta (min man och jag) men det blev ingen vila, det blev att fixa lite lunch. Vi hade lovat sonen att åka och handla ny Kavaj så det blev ett ombyte och iväg på lite shopping. Det blev lite till oss alla…
This is how I looked today, we did some shopping for the all of us, my husband and son.
Jag såg ut så här, min gråa kappa från HM, vit skjorta, grå halsduk och grå väska.
Även byxorna var gråa, dom kommer från 2women. Dom är fantastiskt sköna. Stretchiga och med en lite kortare längd, vilket passar mig perfekt.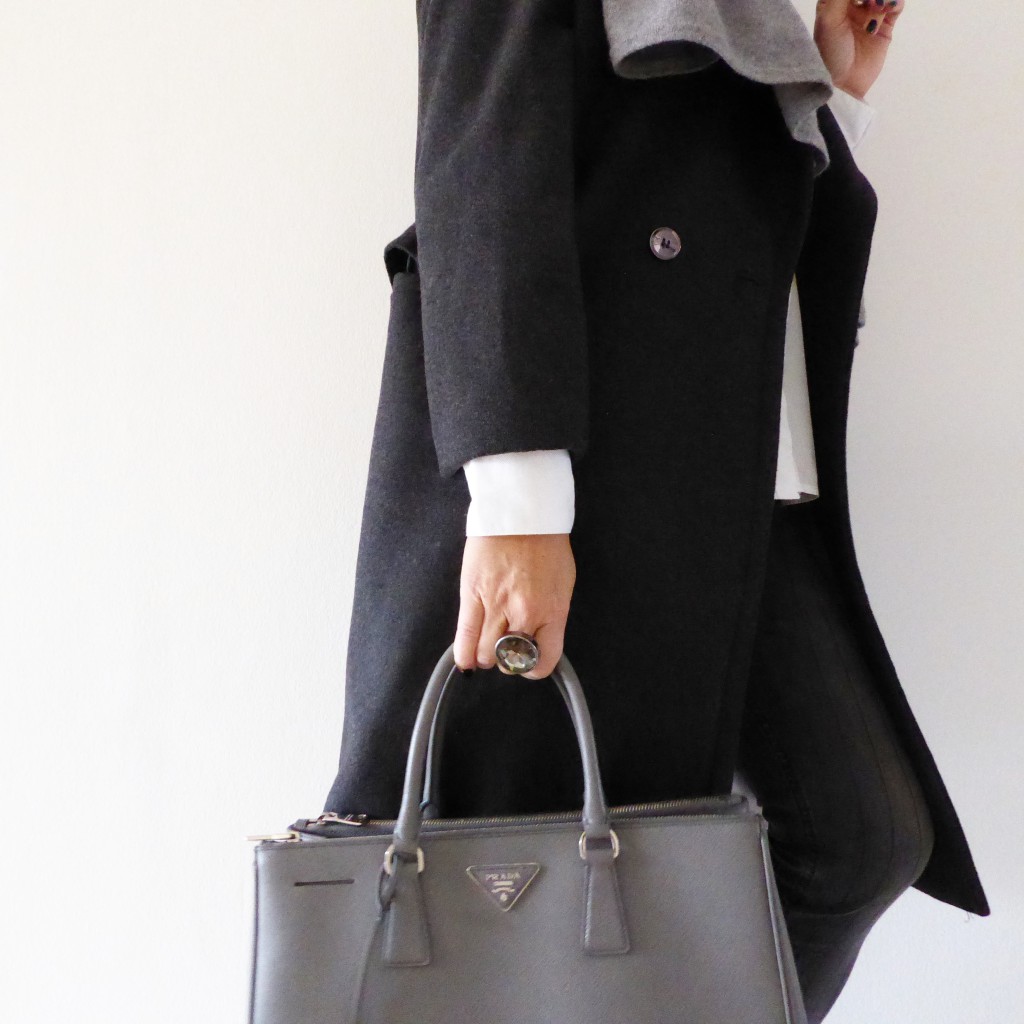 Matchat med en ring i grått även den, Rhodium med rökfärgad sten. Från Ioaku.
Ni hittar fler fantastiska smycken från IOAKU HÄR 
Bekvämt och skönt.