Grå Dag, Gråa Kläder och ( Grå Bil )
Härom dagen var det verkligen grått på alla plan. Det regnade till och från hela dagen. Jag hade en dag fylld av härliga möten så för mej blev det en Grå Dag, i Gråa Kläder i en Grå Bil. ( den är silverfärgad men kan väl få räknas till grå…hihi)
Så här såg jag ut.
It was a rainy and grey day in grey outfit for me yesterday. This is what I was wearing.
Grå kappa från HM, Väska Prada, Halsduk i cashmere, Ring Ioaku.
Grey coat from HM, Bag Prada, Cashmere Scarf, Ring Ioaku.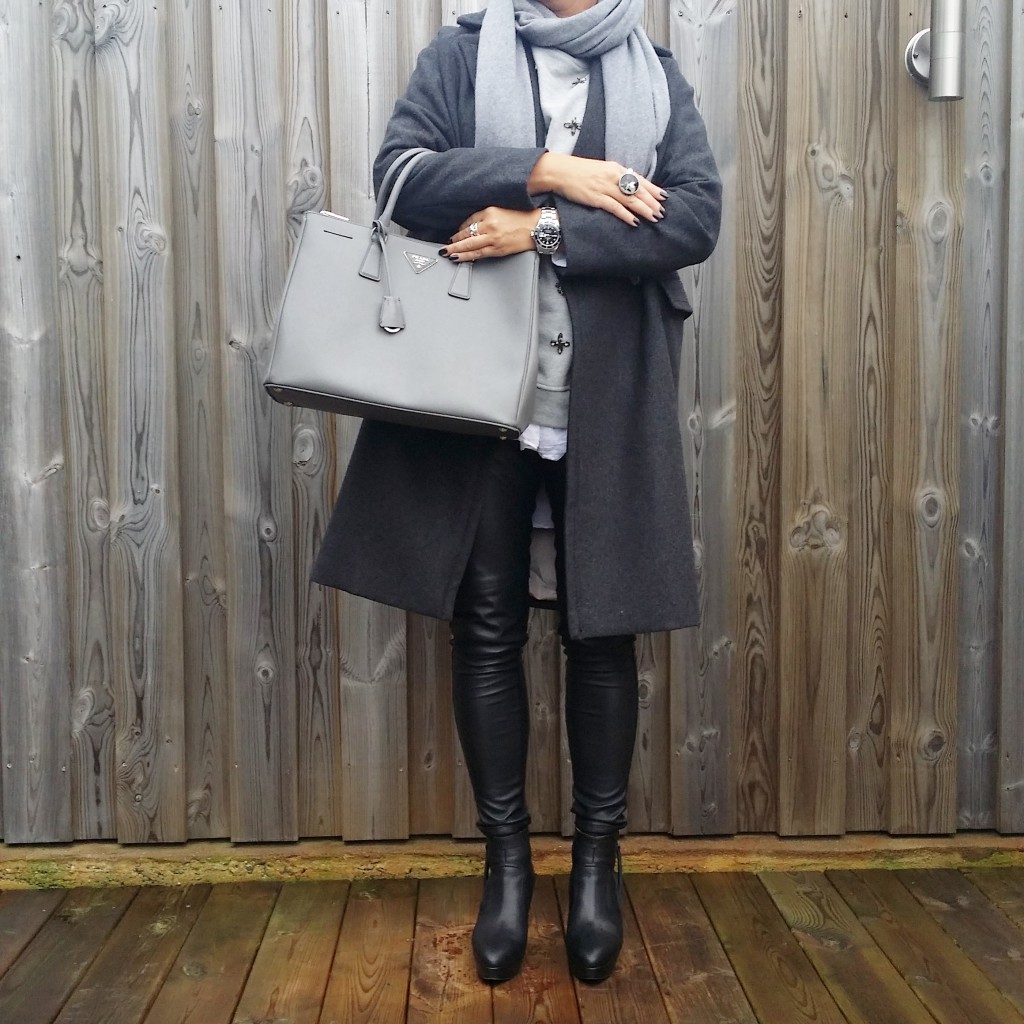 Jag har börjat att använda mina boots från Acne jättemycket nu, dom är supersköna i lästen och funkar jättebra för mina fötter.
My boots from Acne are very comfy and I wear them a lot now.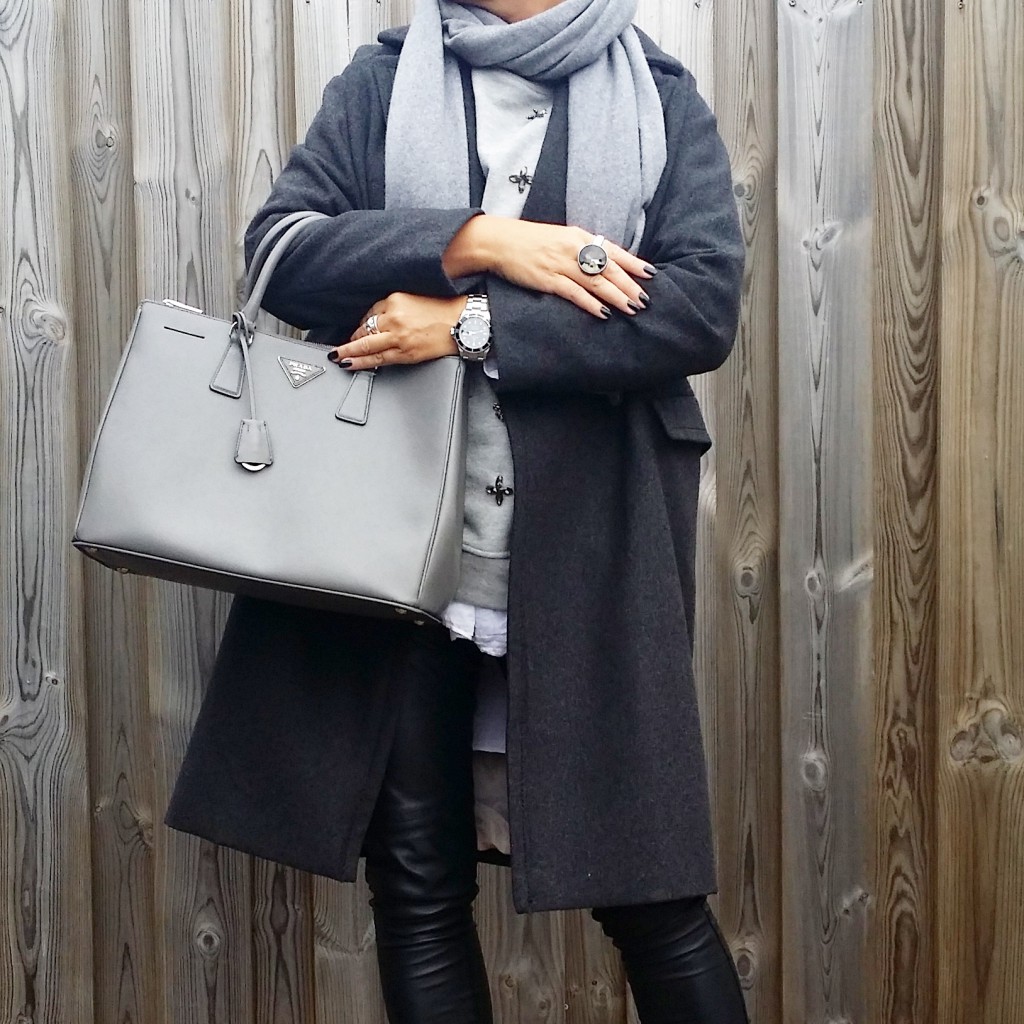 Undertill har jag en grå swettis från HM, som jag köpte på Superrean.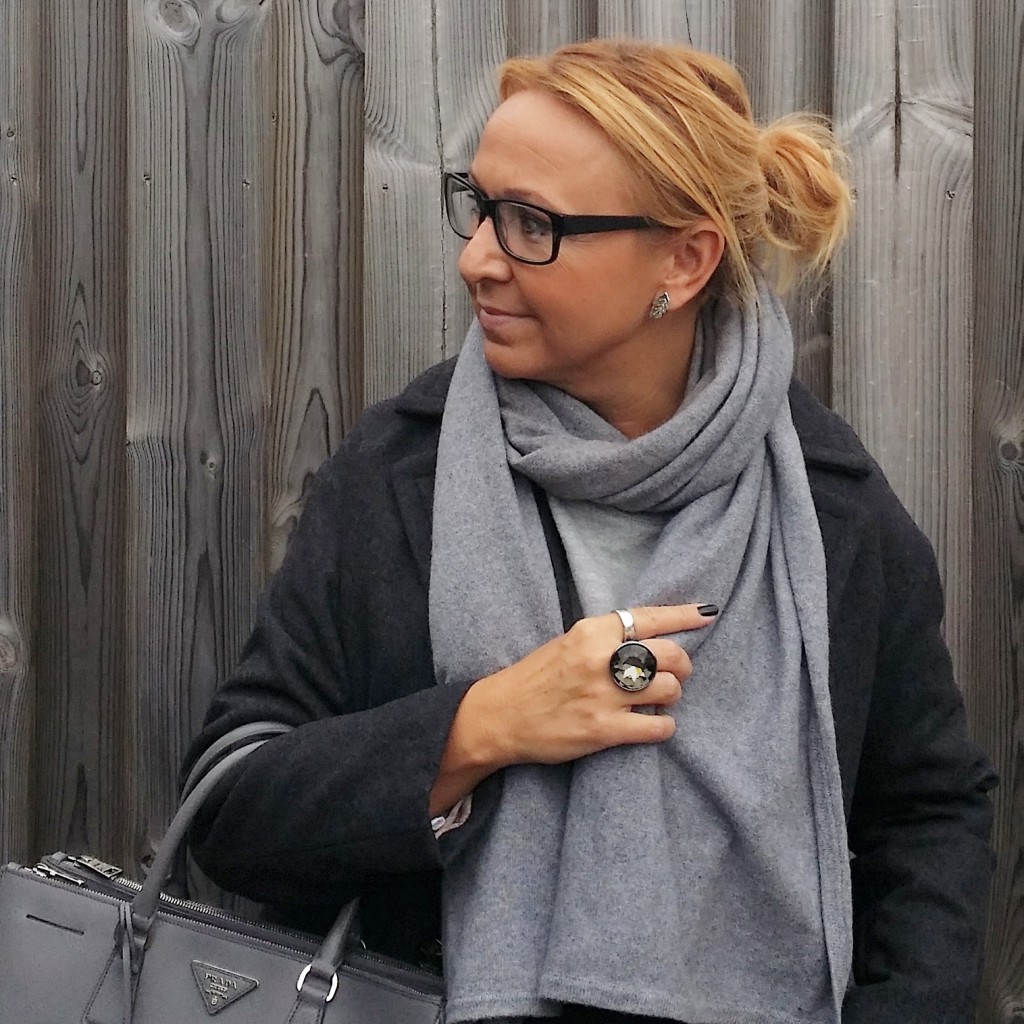 Favoritringen från Ioaku.